Before you design a shoe with a red sole…think again! Back in 2008 Christian Louboutin sued Spanish fashion chain Zara over a pair of open-toe shoes which were of a similar design to Louboutin's Yo Yo style with its iconic red sole (which has been a signature of the brand for over 20 years). Despite putting forward an argument which stated that Zara were at fault for "counterfeiting and unfair competition", Louboutin lost the case, and this week the brand also lost its final appeal.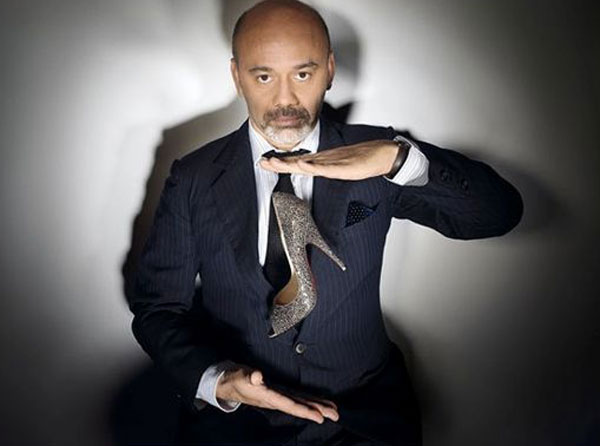 Elsewhere in the world of the red heel, a higher profile case against YSL for a similar infraction still continues, with the result pending – but in the meantime, just in case anyone else is considering producing a shoe with a red sole, the company have released this official statement (which should put a stop to your idea):
"We would like to respond to the recent commentary in various articles from newspapers and blogs regarding the French court decision in the Zara case. Much of the discussion either implies or states that through this ruling we have lost our rights to our world famous Red Sole Trademark. We would like to clarify that what has been disputed and canceled is only one French registration of said Red sole Trademark.
Christian Louboutin continues to own valid and enforceable trademark rights in its Red Sole Trademark, including in France itself as well as throughout the world. A number of court decisions have recognized the strong association between Christian Louboutin and the Red Sole Trademark, including in France.
Christian Louboutin will continue to protect and enforce its rights to its Red Sole Trademark which has been its iconic signature for the past 20 years. We would also like to take this opportunity to thank all of the people who continually show support to our brand."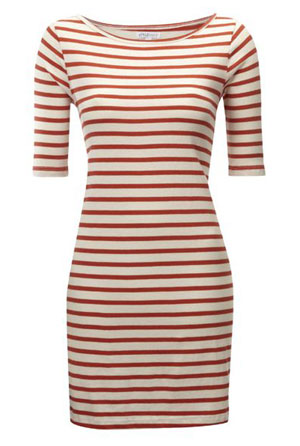 The Olsens: StyleMint & StylistPick
Following on from their designs for The Row and Elizabeth and James, the Olsen twins are a fashion force that just won't stop, and now their collection for StyleMint is available in the UK (formerly only in the US). A selection of their SS12 styles and wardrobe essentials are now available via StylistPick, starting from a purse-loving £15, featuring tees such as the "Harlem" chiffon-back tee and the simple grey marl pocket tee; and tops, skirts and dresses, including my favourite – the cute "Broadway" breton striped cotton dress (£20), which is so simple and chic. Just add a classic pair of Toms on your tootsies and you're ready for Summer!
Since debuting the StyleMint range in the US 12 months ago, celebrities including Chloe Moretz, Dakota Fanning and Rachel Bilson have all become fans – and for those of you who have never used StylistPick before (where have you been?!) – it's a website which offers a personalised service to shoppers giving them the opportunity to create their own style profile based on their unique preferences. It then suggests various products from exclusive collections featured on the site which suit those shoppers preferences. Think of it like having a personal shopper, but via your home computer!
StylistPick formerly launched an exclusive range of footwear with singer Cheryl Cole which was a hit with heel lovers everywhere, and something tells me this latest collection from the Olsens (who have become everyone's fashion idols) will be just as popular.
Shop the collection at www.stylistpick.com