Patrick Lichfield is without doubt one of the most influential photographers of the 20th century – his work being of crucial importance in defining the fast-changing social fabric and visual aesthetic of the 60s and 70s. More accurately known as the Earl of Lichfield, his natural flair for connecting with his subjects resulted in iconic imagery which captured the true essence and characteristics of those he met, and the zeitgeist of the time. His archive is a rich collection of 60s and 70s glitterati including Britt Ekland, Jane Birkin, Jacqueline Bisset, The Rolling Stones, The Duke and Duchess of Windsor and Yves Saint Laurent, whom he photographed within the rose pink walls of his Moroccan hideaway.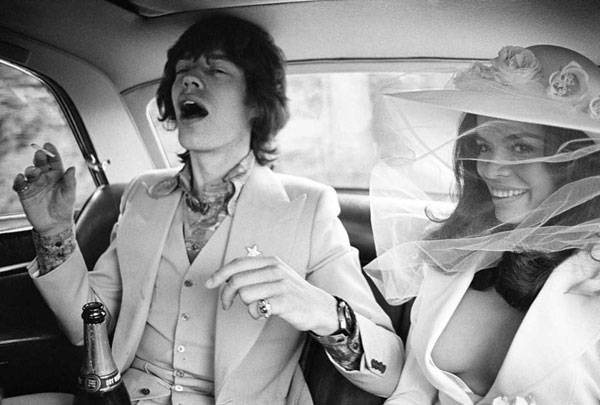 Lichfield's work in the 60s for Queen Magazine and Life earned him a regular spot with American Vogue under the fashion direction of its legendary Editor, Diana Vreeland, making him one of only five photographers the magazine retained – David Bailey, Cecil Beaton, Norman Parkinson and Snowdon were the other four. His connection with the fashion bible opened doors and led him on to shoot film stars including Catherine Deneuve, Charlie Chaplin, Dirk Bogarde and Oliver Reed, as well as model Grace Coddington in 1964 – now more commonly recognised as the flame-haired Creative Director of American Vogue.
The son of Viscount Anson and Princess Anne of Denmark, Lichfield earned himself the title of 'Royal Photographer' and his status gained predominance once more in the 80s, when he was chosen as the official photographer for the Prince and Princess of Wales' wedding in 1981. He died on Remembrance Day in 2005 with his work well chronicled, and his iconic imagery still inspires contemporary lensmen such as Mario Testino.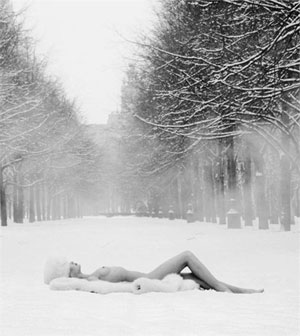 One of the world's most-sought-after photographers, Testino re-created Lichfield's 1971 backseat wedding portrait of Mick and Bianca Jagger on their wedding day in St. Tropez, for Kate Moss and Jamie Hince's wedding in 2011.
Lichfield's style is difficult to define as his work was so varied, but even with the explosion of digital media and a surge of new photographers on the scene in the 90s – he remained one of the most inventive pioneers of fashion photography, and a visionary who always moved with the times. In 2002, The National Portrait Gallery dedicated a retrospective to the first twenty years of his work.
Now in a new exhibition at The Little Black Gallery in London, a lesser known side of Lichfield's archive is to be showcased for the very first time. From April 24 to May 26, 'Patrick Lichfield: Nudes' will feature images of models and actresses including Tracy Reed and Marsha Hunt, along with a succession of tasteful female nudes from the Unipart calendar series in the 80s.
'Patrick Lichfield: Nudes' runs from 24th April – 26th May 2012 at The Little Black Gallery, 13A Park Walk, London SW10 0AJ. For more information, visit the website.