Stella McCartney, famous not just for her fashion collections and being Macca's daughter, but for her commitment to animal rights, has spoken out in a new video for PETA.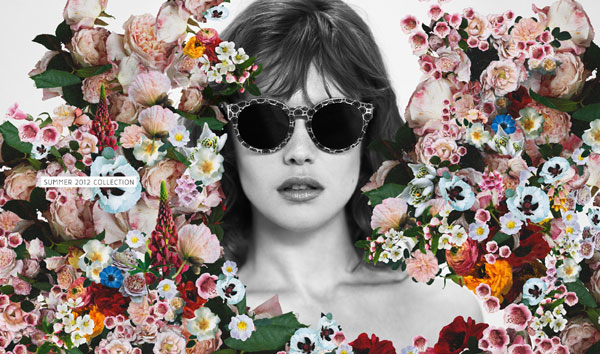 The designer, who will showcase a one-off collection during London Fashion Week, is urging the fash pack to shed not only their fur, but also leather too, in a viral exposé of the skins trade.
"As a designer, I like to work with fabrics that don't bleed; that's why I avoid all animal skins," she says in the video. "Please join me in exploring the huge variety of fashionable shoes, belts, purses and wallets that aren't the product of a cow's violent death."
According to PETA, "leather sourced from developing countries such as India and China may have come from animals who experienced untold suffering, such as being dismembered while they're still conscious, since animal welfare laws there are either non-existent or not enforced". The impact on the environment and the health of communities is also at risk, as the chemicals used to treat the animals' skin to prevent it from rotting are highly toxic and often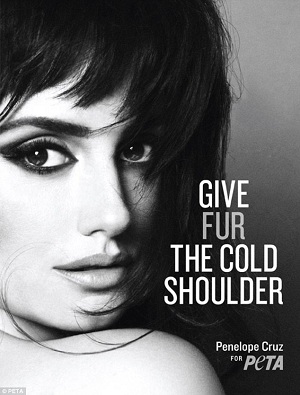 pollute water supplies and soil. This can affect those in contact with local supplies, leading to illnesses such as cancer.
The video, launching just ahead of New York Fashion Week, was due to be played inside taxis, making the fashion community think as they rush betweens shows. Unfortunately VeriFone Media, the company which produces the in-taxi video platforms, refused to show the film. No surprises there then.
PETA has also launched an advertising campaign featuring actress Penelope Cruz giving fur the cold shoulder or, in her native Spanish, dar a la piel del hombro frío.
"Penelope Cruz has appeared on every 'best-dressed' list in the world, and the one thing you'll never see her wearing is fur," said Lisa Lange, PETA Senior Vice President. "PETA couldn't ask for a more fitting emblem of the modern, glamorous woman who knows that there's nothing more beautiful than a woman who has a look that kills without anyone having to die for it."
Other designers and celebrities supporting PETA and McCartney's campaign include Oscar winner Natalie Portman, rock guitarist Joan Jett and US designer Marc Bouwer.
Do your bit by pledging to be leather-free here and give fur the cold shoulder here. Because wearing a horror coat made from innocent bunny wabbits and other fluffy friends just makes you look like CuteOverload.com died on your body.
*Warning: the video contains disturbing images and themes.
httpv://youtu.be/7hZh_zrV6oY