Just in case you didn't know already, it's the 50th anniversary of The Rolling Stones this month, and there are a series of events happening in and around london to mark the music milestone, such as 'The Rolling Stones: 50', a photo exhibition which opens at London's Somerset House on July 13th and runs until August 27th. Universal Music is also releasing an anniversary package which includes a book of 700 never-before-seen photographs, which hits UK bookshops on July 12.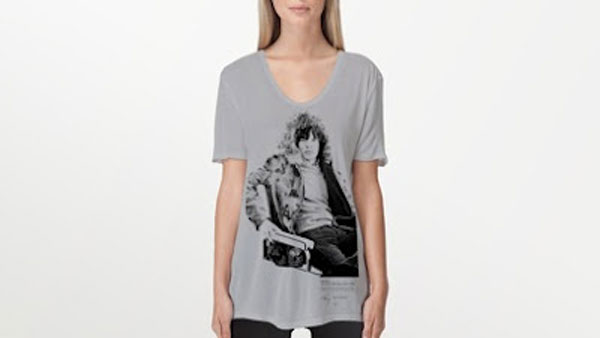 To mark the anniversary, the band also commissioned artist Shepard Fairey to rework their iconic tongue, lips and teeth logo which first appeared on the Sticky Fingers album cover in 1971. The original (designed by John Pasche, a student at the Royal College of Art), now includes a circular white and red banner which reads "The Rolling Stones/Fifty Years," along with the number 50 which has been incorporated into the band's name.
As one of the world's most influential and progressive groups (they've had hits in every decade since the 60's), their global cultural impact can be felt not just across music, but also across fashion and photography.
The deliberately rebellious, unkept, beatnik-meets-hippie-like style of Mick Jagger has continued to influence fashion from the catwalk to the high street – a constant reworking of the rock'n'roll aesthetic.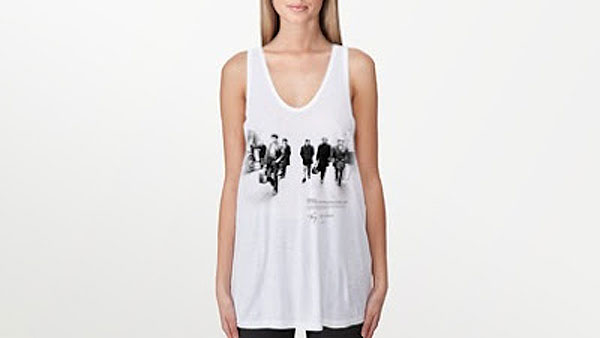 The band have also been captured on camera by various photographers including one of the most visually arresting image-makers of the 20th Century, Terry O'Neill. The legendary lensman first shot the band on July 12 in 1962 when they played the iconic Marquee Club in London, and has continued to visually document their success over the past 50 years.
O'Neill's first images of the band contributed to the overall impact of the music movement which centred around the explosion of Brit rock'n'roll across the world, labelled the "British Invasion".
To celebrate the anniversary, one of my favourite fair trade labels, COLLECTIVE, have collaborated with O'Neill to launch a limited edition capsule range of 100% organic cotton unisex tees/vests, which feature his iconic shots of The Stones and Jagger.
Retailing at £60, the womens tees can be found at www.blackwhitedenim.com and Harvey Nichols. The mens can be found at Flannels, Cruise and Harvey Nichols.