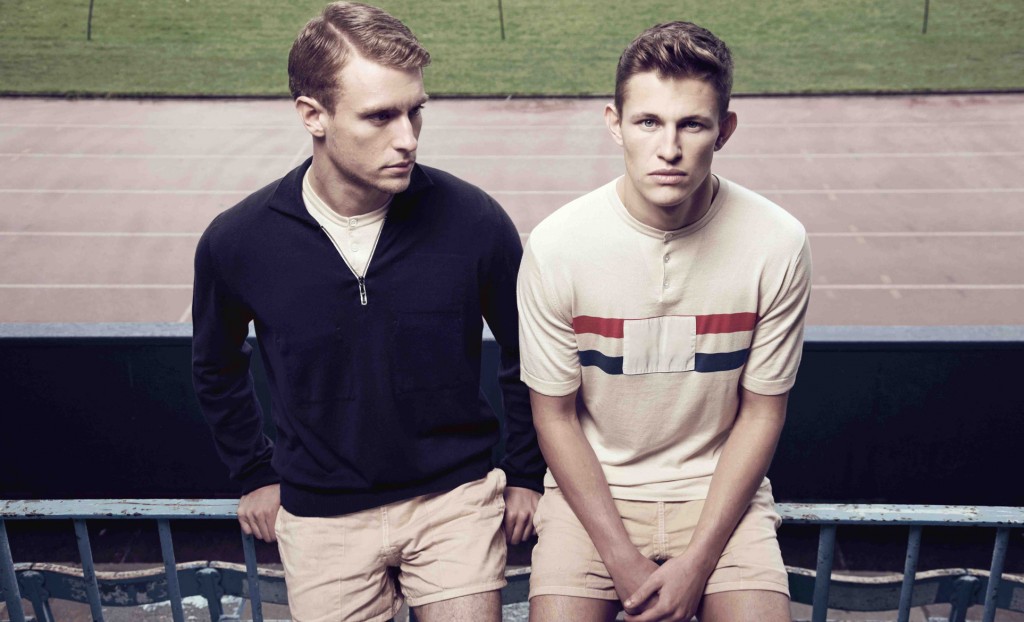 Umbro and British knitwear specialists John Smedley have collaborated on a two piece collection inspired by archive garments from the 1940s, when Umbro supplied kit to British athletes.
With the Olympics now well and truly under way in the UK, what better time for Umbro to revisit their fashion x sport history, by updating two key pieces of discarded gym kit from 1948. A dark navy track sweater and a vintage racing vest have been reworked into two modern styles which still retain an iconic retro sporting theme.
Both produced in fine sea island cotton, the vest is now reinterpreted as a Tangeru short-sleeve shirt in vintage ecru with round collar and three-button detailing – in a nod to TeamGB perhaps, patriotic red, white and blue stripes boldly feature across the chest. The track or "field" sweater  features a "102" design which refers to the number of goals scored at Wembley during the summer of 1948.
Both pieces make strong and stylish sporting additions to your wardrobe this Summer and are a great way to celebrate our country's athletic heritage.
From £125. Available now at Selfridges & John Smedley, London.