It has, frankly, been a bad business being stuck at home these past few months. Even if you are fortunate enough, as I am, to live in a city as beautiful as Oxford, there is a certain repetitiveness about visiting the same parks and playgrounds and supermarkets day in, day out. Yet once it became clear that, as my daughter put it, 'Boris says yes' and we could once again book a trip elsewhere in the country, our thoughts turned Westwards. We always enjoyed a trip to Bath, but we decided that we would also cast our horizons wider. We would visit two of the most acclaimed towns in the West, Bruton and Frome, and would bask in their splendour.
In the event, we wished that we'd stayed in Bath. Both towns have their individual charms (the fine At The Chapel in Bruton, the much-heralded Eight Stoney Street in Frome), but there is also a strangely miserable atmosphere in both places, in large part because the country seems to be slowly waking up from a long hibernation, and many things that we would once have expected to be of top-notch quality by default – such as good service in excellent gastropubs and restaurants – were simply non-existent. We visited one old haunt in Bath, one of my favourite places, and were vaguely appalled by the unfriendly, negligent waiter, who looked all of 12. That our lunch should have ended with a wrangle about the bill seemed to say it all.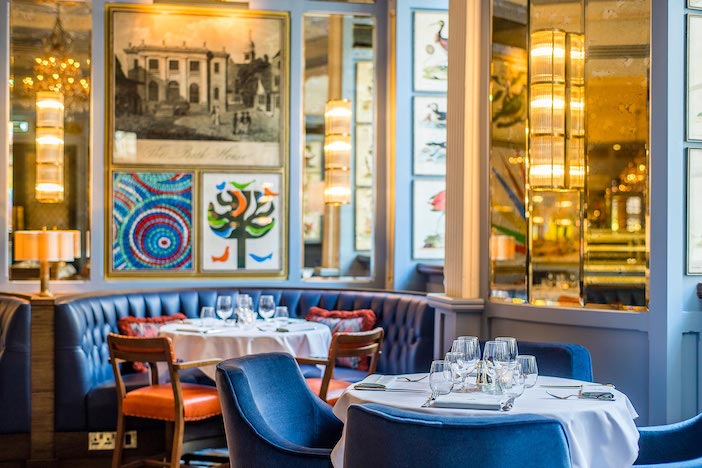 Thank God, then, for The Ivy in Bath, which remains one of the most reliably high-class restaurants in town, and offered a rare combination of civilisation, excellent service and, of course, top-notch food. We were intrigued by the current cocktail menu, the 'Summer of Love' extravaganza, and the Sixties-inspired drinks certainly lived up to expectations, whether it was the 'San Francisco Spritz', a gin and prosecco-led spritz, or the 'Waterloo Sunset', which might have the boastful billing that 'I am in paradise' with its mixture of vodka, ginger liqueur and ginger ale, but proved the perfect tonic for a warm June evening.
The consistency and quality of the dining experience in the country's Ivy restaurants, meanwhile, remains one of the more remarkable features of high-end eating out in contemporary Britain. There was not a duff course, from fine tempura prawns and squid to sublime chicken Milanese, and the whole shebang was served with flair, warmth and no little attention to the youngest member of our party's wishes. (She was more than happy with her sausage, beans and chips.) If I had to nitpick, a side of creamed spinach that came with my steak wasn't as good as the Hawksmoor variety, but then little is. And the wine list, as ever, is a winner; a bottle of Montepulciano was a delicious accompaniment to the meal, even if, on this occasion, we did not partake of the excellent espresso martinis.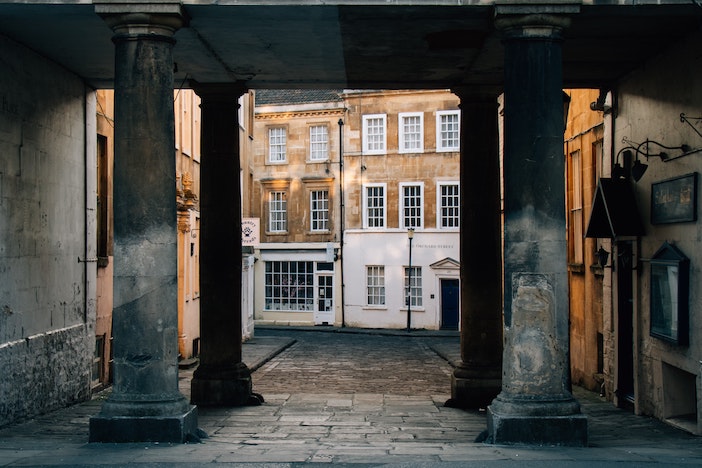 So our trip had one great redeeming feature, and Bath, of course, remains as beautiful and sublime as it always is. Things have been in a strange and fearful state, and may remain so as the country acclimatises and opens up again. But it is a city that was bombed to pieces in the Baedeker raids of April 1942, and was resurrected, phoenix-like, as soon as possible afterwards.
I can only hope, and believe, that a visit like ours is a mere aberration, and that normal service – of wonderful cultural highlights that can be entered on a whim, rather than booked weeks in advance, and of superb pubs that do not require ordering from apps and masks to be worn if you are walking five paces to the loo – can be resumed in suitably swashbuckling style.
The Ivy Bath Brasserie, 39 Milsom Street, Bath, BA1 1DS. For more information, menus and bookings, please visit www.theivybathbrasseries.com. For ideas of things to see and do in Bath, please visit the city's official website at www.visitbath.co.uk.
Bath photos by James Shaw and Patrick Robert Doyle, courtesy of Unsplash.