Monday sees the beginning of one of the sporting calendar's most eagerly anticipated events. And I don't know about you, but whenever I venture onto a tennis court as June arrives, that famous brass refrain starts in my head when the racket first strikes the ball. It's a sign that summer's well and truly arrived when the BBC's coverage starts from SW19.
As we know, tickets to centre court are as hard to come by as winning the trophy itself so, unless you're fortunate enough to make the draw at your local tennis club or get a hospitality invite, the only way you're likely to get to see a match is on the BBC. But…there are better circumstances than, simply, settling in on the sofa. And we have just the ticket.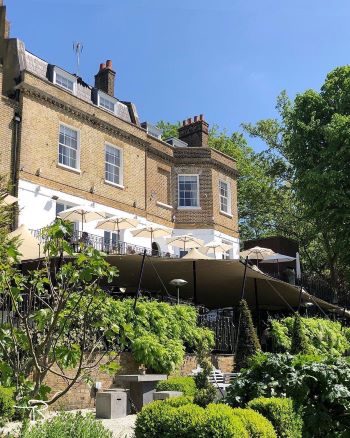 A mere seven miles from Wimbledon – in TW10, if we're talking postcodes – is the idyllic private house-style riverside setting of the Bingham Riverhouse, the majestic hotel and members club by the Thames in Richmond.
For two weeks this summer, the Bingham are launching a dedicated Wimbledon Lounge for the fortnight of the world famous championship, and it's the perfect spot to catch the matches, not simply for the daily screenings, but accompanied by a deliciously crafted club menu against the backdrop of the river.
The Wimbledon Lounge will have enormous screens keeping fans up to speed on the game, while guests can spill out into the seasonal garden and lap up the sunshine as they enjoy the buzz of The Championships, free-flowing Pimm's and, of course, the views of the river, for which it's already become something of a haven.
It's a setting in which one could, quite literally, settle in for the afternoon – let alone those long five-setters. The sensational Club Menu menu features small bites such as crispy haddock arancini with curry mayonnaise, summer gem lettuce cups with Stilton and pecans, and their legendary fried buttermilk chicken with smoked garlic aioli. For those more into doubles, there are excellent sharing platters, including artisan charcuterie and cheese boards, or Riverhouse salmon rillettes with sourdough crisps, cucumber salad and gooseberry dressing.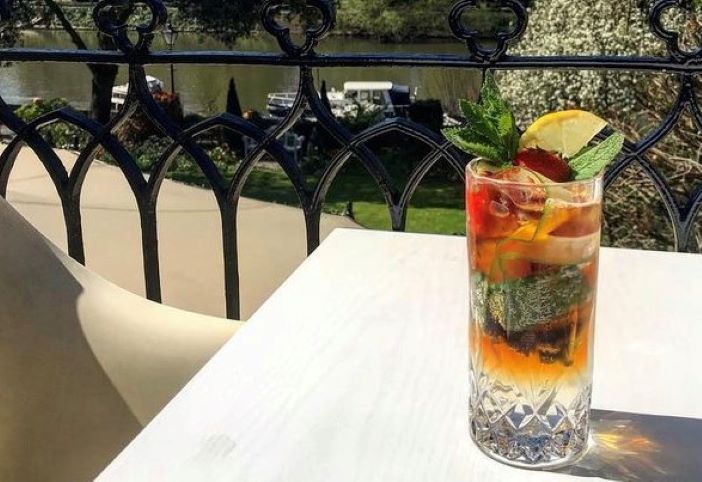 And if all the centre court action is making you feel a little more health conscious, guests can also opt for a dish from their hugely popular Nourish Menu designed by leading nutritionist and health coach, Karen Cummings-Palmer. Health-based and flavour-driven dishes include Loch Dart salmon with chickpea mash, or quinoa lentil and live sprouts in a spiced coconut broth with poached egg & lime.
So, refresh that Pimm's, get the strawberries on order and take your seats, ladies and gentlemen, it's "Bingham Riverhouse to serve" at the Wimbledon Championships this year.
The Riverhouse Club menu will be available from 11am to 9 pm during Wimbledon fortnight, with matches screened 27th – 30th June and 1st, 3rd, 4th – 7th and 10th July.
For more information and bookings, please visit www.binghamriverhouse.com.
Header photo by Shep Mcallister, Unsplash