Usually, in August, my family and I start to think about exotic locations to head on holiday in Europe, or beyond. This year has seen these wild fantasies well and truly snuffed out, but it became increasingly obvious that even a Devon or Dorset-based staycation would be beyond our reach; others quick-fingered holidaymakers had swooped to book holiday cottages and hotel rooms as soon as it was whispered that lockdown would be relaxed, even partially. So, faced with the prospect of no holiday and no opportunity to leave the country, we decided that we would do something unusual. We would venture to London and see if we could have a pleasant time while the capital was at its quietest in living memory.
The first hotel that we stayed in, St James's The Stafford, remains one of central London's most elegant and civilised boltholes. Discreetly tucked away behind Pall Mall and St James itself, it feels every bit the sophisticated retreat for the world traveller. The supremely spacious and luxuriously comfortable suite that we were staying in was larger than most London flats that I'd lived in, the service was second to none and our daughter was especially delighted by the gift of a teddy bear that she has now become inseparable from.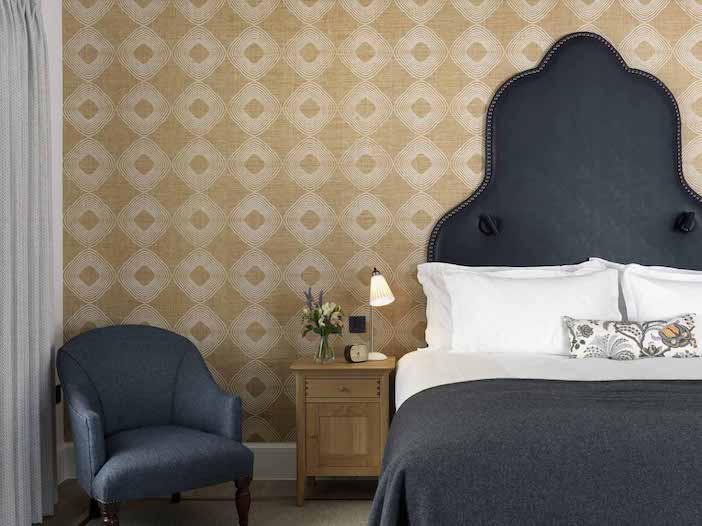 We went for a short walk around Buckingham Palace and Green Park after checking in, and she constantly repeated that she wanted to 'go to the palace'. Once it became clear that this was not to receive an OBE, or to be asked to become Prime Minister – and frankly either seems possible at the moment – it transpired that she was referring to the Stafford as a palace, and she was entirely right to do so.
We were staying in a building adjacent to the main hotel, offering views of the outdoor bar (which was well-patronised by the tasteful) but we were especially excited about dinner at the Stafford's highly regarded restaurant The Game Bird. It, like so many other places, is currently offering a slightly reduced menu, but we were able to sup on many of their signature delights, including pitch-perfect chicken Kiev and steak and kidney pudding, courtesy of their fantastic chef James Durrant.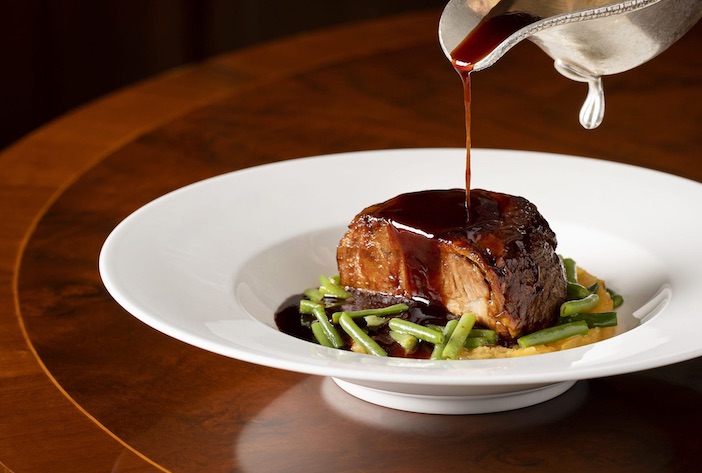 This is traditional British food done to a sublime, extraordinary level of quality; by the time that we had taken desserts of golden syrup sponge pudding and lemon tart with mascarpone ice cream, we were reduced to helpless, giddy delight at how wonderful it had all been. The staff made it all a deeply memorable experience, combining a traditional formality with warmth and humour, and the sommelier, particularly, was able to suggest a wonderful bottle of Italian red wine with the nonchalance and charm of Jeeves at his most worldly.
It was a shame that we were only there for a night, but it was no great hardship to take ourselves down to Chelsea and 11 Cadogan Gardens, which has been recently refurbished and brought squarely into the 21st century. It combines all of the townhouse charm of a traditional SW residence with a modern twist; the room that we were in overlooked Pavilion Road's buzzy and exciting new range of restaurants, one of which we would be dining at that evening in the charming form of Hans Bar and Grill.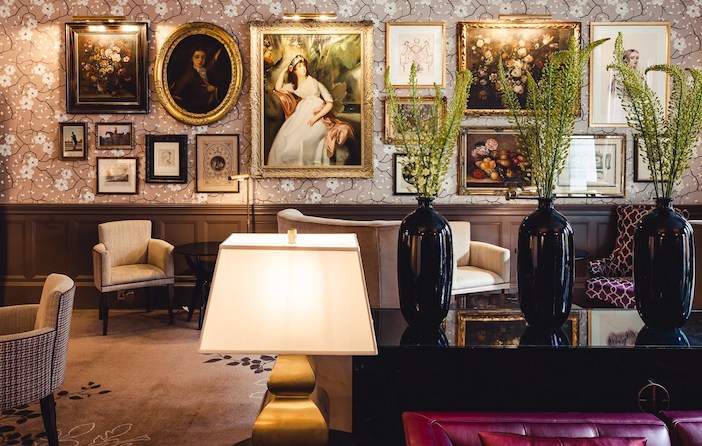 As ever with the Iconic Luxury Hotels group – whose members also include Cliveden, Chewton Glen and The Lygon Arms – there is a sense that the most luxurious hospitality that contemporary London can offer is being given to guests with a lightness of touch that makes a visit here a splendid and delightful urban (and urbane) treat.
The Hans Bar and Grill, meanwhile, proved a top-notch experience. It is a subterranean restaurant that has a distinctly contemporary atmosphere a world removed from the Edwardian charm of the main hotel, and even though covid restrictions meant that there was an inevitable physical distance from the staff, there was no denying their warmth and friendliness, and a sense of happiness that, after the enforced closures of spring and summer, they could get back to doing their jobs superbly.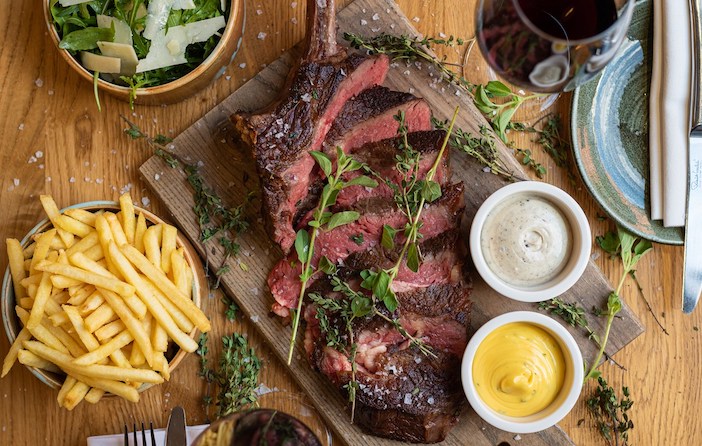 Although we ordered slightly quixotically in order to take full advantage of the Thursday and Friday 'grill night' – I ended up with an enormous plate of excellent sous-vide cooked lamb which was really designed as a sharing dish, although I hadn't been informed of this, and so ended up being defeated – the quality of everything that we ate was, again, top-notch, and remained so at breakfast the next morning. And another superb wine recommendation – in this case a bottle of Greek red from the excellent Momevasia vineyard – made everything seem that bit more special.
We left with reluctance, but our journey home was ameliorated by one last treat. The Mandarin Oriental's Rosebery restaurant has long been famous for the quality of its afternoon tea – indeed, winning an award for it in 2019 – and is now offering this as a takeaway, meaning that, on a clement Saturday afternoon, one can sit in Hyde Park and eat some of the most delicious sandwiches and cakes anywhere.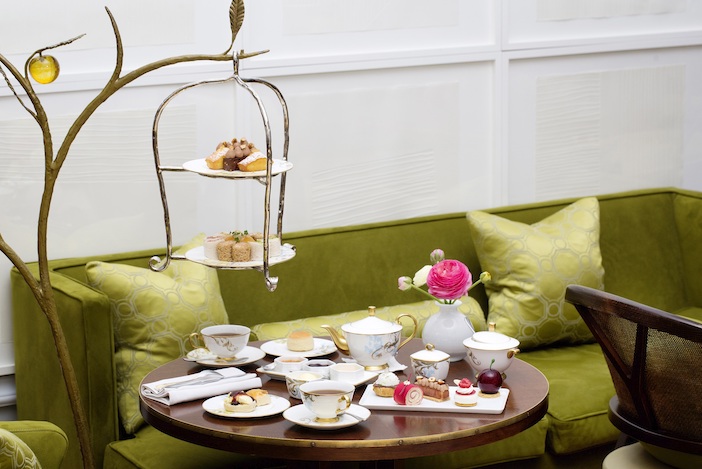 We especially enjoyed the braised black leg chicken, the smoked and teriyaki poached salmon and the sublime lemon curd and rose petal jelly that came with the scones, but the whole shebang proved quite exceptional. 'And what of the tea', you ask? The Rosebery has a cunning solution to this one – they serve bottled green tea, meaning that one can enjoy all the accoutrements of a summer picnic al fresco in quite the nicest fashion.
It made for a fitting end to a splendid minibreak in London. The city was the quietest I can ever remember seeing it – all but deserted in some areas – which gave it a more relaxing air than usual. Yet, even despite what's happened over the past few months, it reminded me, after many months away, that it remains an unbeatable world city, stuffed full of the best hotels and restaurants to be found anywhere, and that they're still very much worth a visit. So book a trip somewhere this autumn, and chances are that you'll have just as good a time as we did.
For more information about The Stafford London, including details of offers and gift vouchers, please visit www.thestaffordlondon.com. 
For more information about 11 Cadogan Gardens, including details of Hans' Bar & Grill, please visit www.11cadogangardens.com.