When one finds oneself entirely depleted of energy, riddled with British bugs and in dire need of a reboot, expert help is required – that, and a blast of Middle Eastern dry heat. This is how I find myself in Abu Dhabi airport, pale and fragile clutching two different sets of anti-biotics.
I check in to the brand-new Jumeirah hotel on Saadiyat Island, a 20-minute transfer from the airport and first impressions are good. There's nothing high-rise or macho about it. In fact, the whole of Saadiyat Island feels pleasantly 'island-y' for want of a better word; beachy and tropical.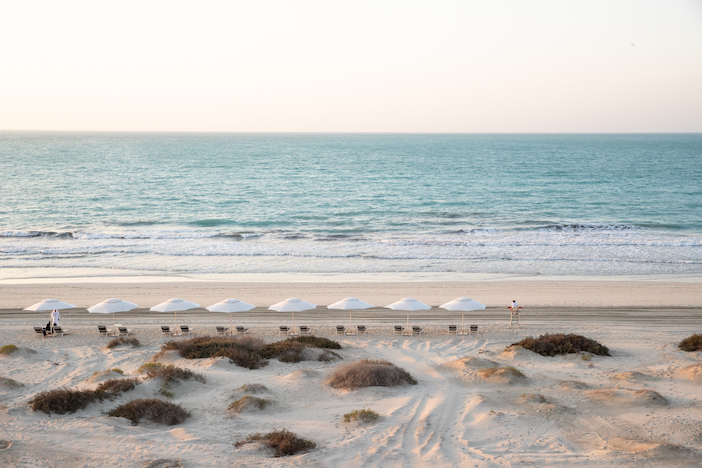 The hotel, located right on the beachfront, is a wide curvy building comprising six storeys. Attached to it is a shiny new Bodyism gym – the first of its kind in the Middle East. Open to guests and local residents paying a membership fee, the guys who run it are the fittest of the fit. They train the world's elite: models, sportsmen and high-fliers of every variety at their Notting Hill headquarters (Kate Moss, David Beckham and Elle Macpherson among them).
There are treadmills, cross trainers and TRX pulleys to suspend yourself from, and daily classes include Barre, Yoga, Pilates, Blueprint, Warrior and Boxing (all free), but what really makes the difference here, is the personal training. It's well worth forking out for a few sessions. My trainer Matt Bevan walked me through a series of low-impact exercise routines that were easy to pick up and easy to remember for repeating at home.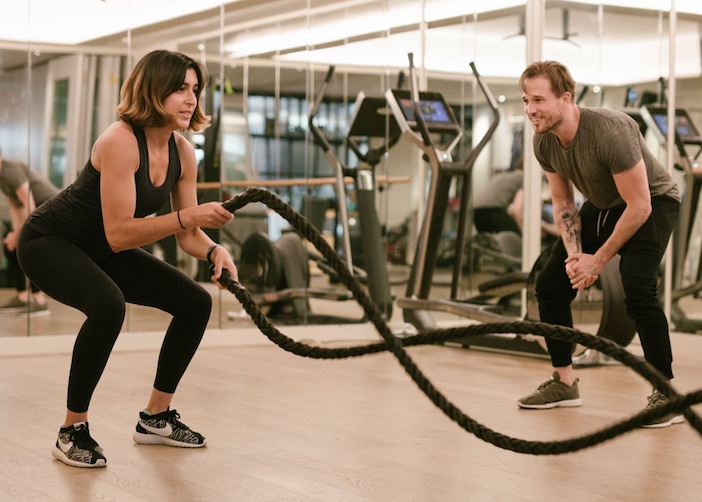 Bodyism's attitude towards training is that it should energise on both a physical and mental level, and it does just that. Matt understood I was operating on a flat battery, so instead of anything punishing, he had me doing gentle lifts and stretches – much of it on the matt. He also gave me some advice about adjusting my sleep patterns, my diet, and crucially, my mindset.
Refuelling afterwards is half the fun. Bodyism's protein pancakes, smoothies, chia bowls and almond-butter toasties are available in the deli on the ground floor of the hotel. There's also an excellent al fresco Italian overlooking the ocean, a smoking-hot Middle Eastern restaurant, and a darn-good pool menu to boot – the calamari was so crispy and tender I had to have some every day.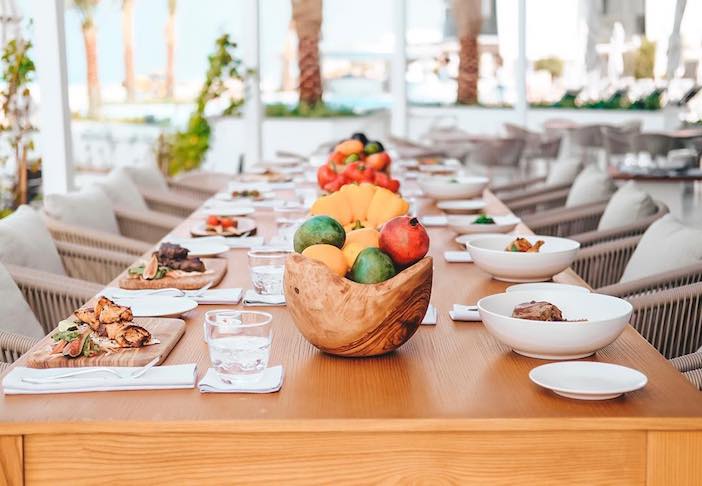 So busy was my schedule of fitness classes, PT sessions, rotational sunbaking and calamari eating, that retiring to my air-conditioned room became something of atreat. My suite, with its bank of kitchen cabinets on one side and spacious sitting room on the other, resembled the inside of an oyster; all pearlescent waves and cool earthy grooves. Floor-to-ceiling windows (two balconies) offered views of the Arabian Gulf and on clear days, I could see all the way to Iran.
Down below lay the real prize though: 400m of baby-soft sand with a single line of sunloungers ensuring a front-row seat for every guest. Depending on the time of year, Indo-Pacific humpback dolphins and hawksbill turtles can be spotted off the coast, and dugongs are said to hide in the island's mangroves. The dunes around the resort are carefully protected so as not to disturb any turtle hatchlings, plus I was pleased to discover that the resort goes well beyond the statutory 're-use your towel' signs in bedrooms. At check-in, guest are issued with reusable water bottles and directed towards resort-wide refilling stations (still and sparkling).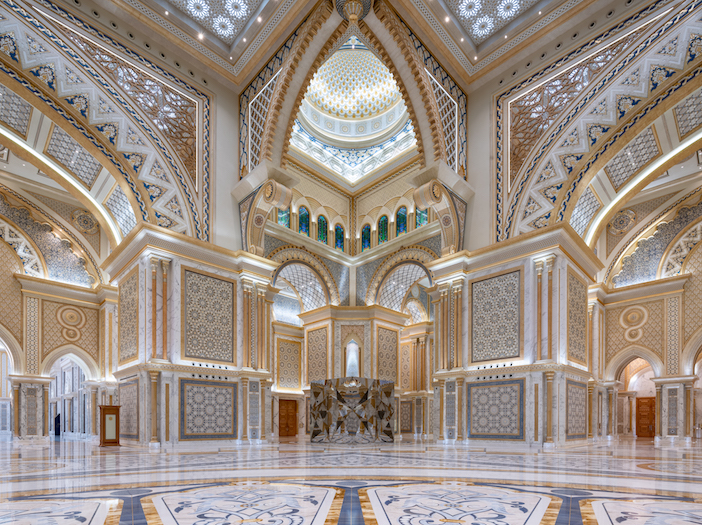 As for venturing beyond the gates of the hotel, the mouth-watering new Louvre Abu Dhabi is just 10 minutes away by taxi. A must for architecture-lovers. Alternatively, there's the just-opened Qasr Al Watan aka the Presidential Palace, a further 15 minutes away. The Arbuturian happened to be among the first through its doors. A 'working' palace, it continues to host state visits and summits, but visitors are allowed entry, in between, to ogle its mosaicked halls, lavish banqueting rooms and – particularly fascinating – eclectic collection of gifts from foreign dignitaries.
The gift I took home was far more valuable than anything I could have eyeballed in those glass cabinets though. Abu Dhabi gave me back my bounce.
Leo was a guest of Jumeirah at Saadiyat Island and Bodyism. She flew from Heathrow to Abu Dhabi with Etihad Airways. Rooms at Jumeirah at Saadiyat Island start from £275 a night for an ocean deluxe room including breakfast, fees, charges and taxes. 
Follow Leo on Instagram @leonorabear