December is something of a minefield for most Londoners, a month to traverse with care rather than stumble through blindly. I'm afraid to say my minefield was particularly well laid with drinks, parties and lengthy dinners. There were drinks before dinners, drinks before drinks, drinks after dinner and drinks after drinks. Then there were the lunches: glorious, lingering, booze-driven, anachronistic lunches that in no way fit with modern attitudes. Lunches representative of better, simpler times that required stamina. Champagne, Claret, Burgundy, Madeira and Port have all quenched my thirst. Beef in multiple incarnations, pâtés various, roast goose and mountains of Stilton have all entertained my palate and added to my girth in the kindest manner. There is however, a point when any sane man has to stop and say, 'hold on a moment' and consider a brief respite to gather one's nerves, assess one's weight and move cautiously into the New Year.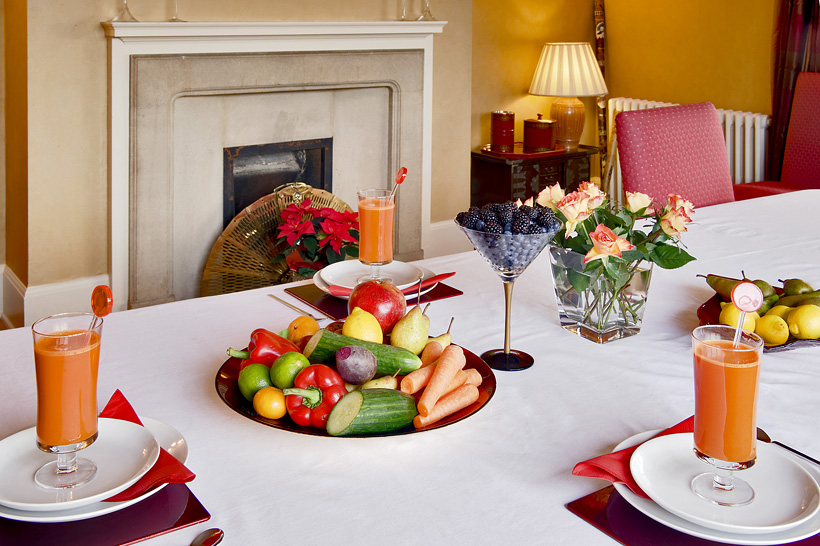 Predictably, I decided it was time to lay off the sauce for a while; I did something I've never even considered doing before and joined the uninspiring masses of Londoners indulging in the January Dry-athlon. I had high hopes. It has been a long time since I had last had a seriously enforced period of abstinence from alcohol – between my work with wine and as a food writer, you'd be justified in supposing that this might represent career suicide. I decided I could manage this. That I could ignore the sarcastic comments and avert my eyes from all the delicious bottles in my Eurocave. That I'd learn to love ginger beer and green tea, and for a while at least, forget the sweet, soothing allure of a glass of late night whisky. And you know what? I did, I made it through January without any real problems. No cold sweats, no surreptitious slugs of gin in darkened rooms, no sleepless nights. I actually warmed to my enforced sobriety, there's pleasure to be found in the positive routines that arise.
The problem however, is that I didn't really feel that different. It still took me an age to drag myself from my slumber. Mornings still involved a certain malaise and vague biliousness. I came to the conclusion that something more serious must be done if I was to be properly enlivened for 2013. Cutting out the drink is clearly not enough – I decided I must try something truly testing, something that will get me out of the comfort zone and leave me with a renewed sense of vigour.
So I made a decision. I was going to detox, I was going to throw off the shackles of my saturated fats and simple carbohydrates and for a short time at least, enter into a different sphere. I searched high and low to find the best detox retreat in the country; I did my research carefully and one name kept coming up in the Google searches – Simply Healing Detox Retreat. This, I decided, would be my sanctuary.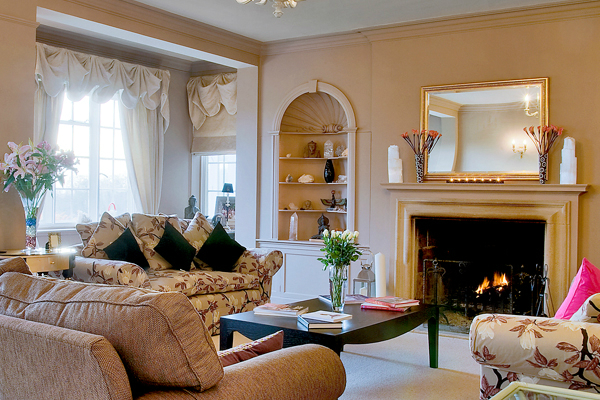 Vivien Kay opened Simply Healing in 2000 after a long and distinguished career as a healer. Simply Healing is a holistic, residential detox retreat. The central focus of their program is a fasting, juice-based diet, which is generally accompanied by a short course of colonic hydrotherapy. This central therapy can be further complemented with a wide variety of supplementary treatments such as therapeutic massages, scrubs and meditation sessions. Best results are achieved through the five or seven day juice detox programs, but guests can also come for a three day weekend juice detox, or even one day top-ups for returning clients.
I suspect none of this sounds particularly unique or cutting edge. Juicing and juice detoxes are increasingly popular these days. The point here is that Simply Healing's approach is extremely methodical and well-researched, and was one of the original pioneers of this type of therapy in the UK. Vivien spent time in California in the mid-eighties, and it was here that she worked on formulating an intelligent, juice-based detox system that could be used therapeutically to improve people's health and overall quality of life. Vivien is a woman of rare skills and wisdom, who has lived the most extraordinary life, much of which has been spent travelling the world, working with indigenous tribes and their shamans, learning about their customs and rituals and trying to incorporate some of these skills into the programs she runs.
In the car on the way to the retreat – a beautiful 18th Century Sussex manor house – which is both Vivien's home and the setting for Simply Healing, I was informed by her colleague, Kate, that she comes from a long line of women with healing powers and that I could expect to be drawn to her, affected by her positive energy and soothed by the sense of calm that she encourages. I must be honest and state that I was highly sceptical. I was not a great believer in alternative therapy and at this stage in my visit, even the idea of healing seemed rather alien, but I was fascinated to meet Vivien and see what all the fuss was about.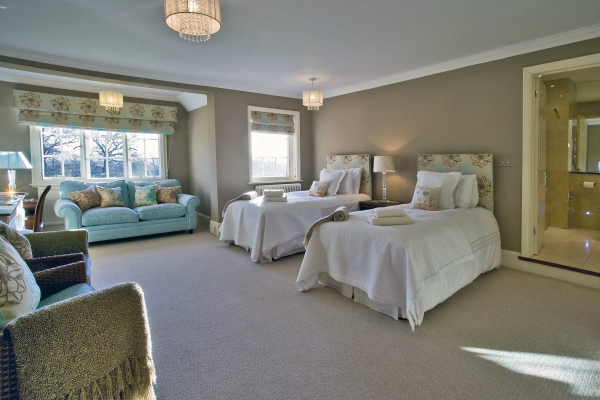 The house was warm and extremely welcoming. On entering I couldn't help but be calmed by the soothing smell of wood smoke from the various fires that Vivien keeps burning throughout the day. She was in the hall waiting to greet me. Sturdily built, with a pretty face and wise, alert eyes, Vivien greeted me with a hug and a knowing look. Straight away, I sensed that she was employing certain skills, looking at what I might need to get the optimum benefits from my time with her. She asked me to come and have a short conversation with her before starting my treatments. We sat in a small room and started to talk; we settled in and continued talking for what could have been twenty minutes, or could have been an hour, I'm still not sure. Immediately, I knew what Kate meant when she referenced Vivien's skills. Within that relatively short time in her office I had asked her for all manner of advice – I left feeling very unusual. I stumbled upstairs and found my way up to the lovely, top floor corner room that I had been assigned, and then straight away I was off for my first juice…
My biggest concern about engaging in a fasting diet is the fear of starvation. I generally eat three good meals a day – I'm not one for snacks, but rarely skip a meal. My evening meal is generally the high point of my day, whether out at a restaurant or with loved ones at home; there is usually wine, conversation and joyful engagement. I knew that here there will be only an uninspiring-sounding broth come evening. The juice detox plan relies on there being a structured regularity to your stay – this is the only way to make it through the hunger pangs. The itinerary for my stay was clearly laid out. Each day would involve five different antioxidant-filled juices and three rounds of dietary supplements, including capsules filled with probiotic bacteria and a combination of Psyllium Husk and Bentonite Clay, supplements which both help to fill the stomach and draw toxins from the colon. In between juices and these supplements, I would be treated to a range of massages, and somewhere around the middle of my stay, a round of colonic hydrotherapy – a somewhat terrifying proposition.
The juices that Vivien makes throughout the day are delicious and stacked full of antioxidants; what impressed me most though was the extraordinary range that we were treated to. This was a world away from the insipid and overpriced carrot and ginger juice you might find in your local heath food shop. Our first juice had sweet potato, red and orange peppers and pineapple. This was supplemented with sprinklings of cayenne pepper to aid digestion and improve metabolism for those who wanted it. I was delighted by the diverse group of companions I had to share in this experience with. I wasn't the only man at the retreat, which was reassuring. There was a smart, well-travelled senior City trader who'd flown in from Switzerland. Then among the ladies, an elegant horse trainer from Wiltshire, a well-known Nigerian businesswoman, the ex-creative director for a well-known international fashion brand and a full-time mother in need of some R & R. This was a fascinating group of people, who all had their own engaging stories and comedic turns to share.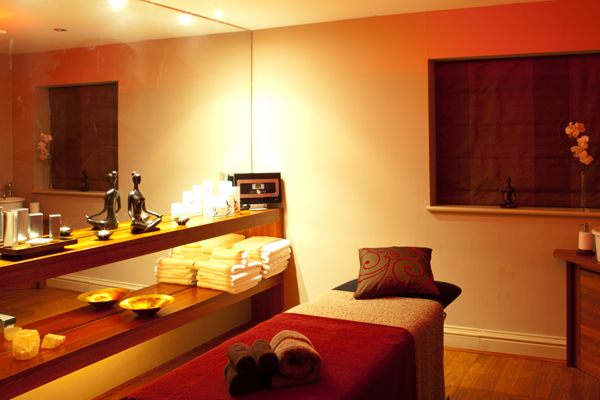 A sacral abdominal massage is not something I'd ever previously considered. Back and shoulders – yes. Feet – yes. But stomach, no. I was led into a dark, soothing room by Florence, one of Vivien's therapists who specialises in deep massage and nutrition therapy. I was informed this would be good for my colon, my digestion and my reproductive organs – quite the massage. It was intense, focused and not initially pleasant. As Florence's hands worked deftly on the different areas of my stomach, I started to feel parts of my body which hitherto have been unknown to me. A valve here, a gland there – mysterious gurglings never heard before. I left Florence's company feeling strangely refreshed, ready for the next stage of the detox.
I moved on to my first round of Psyllium Husk and Bentonite Clay which, combined, have a colour and texture akin to wallpaper paste, but went some way to suppress the severe pangs of hunger that I was feeling by now. We assembled around the dining table, expectant and starving. Some of the guests had been here longer than I had; the five day experience would be tough, some were doing seven – there was talk of people who've been known to stay for fourteen. Dinner was broth – an almost tasteless, but extremely nutritious and potassium-rich broth. The broth is made by boiling various root vegetables until all the goodness is leached out – it cleanses the blood I was told. It could have done with a little salt…and a bread roll…and butter. Predictably, but still hilariously, conversation turned to food. When starving, we don't turn to memories of shining gastronomic peaks in Michelin starred hotels. The tone was stodge. Thoughts turned to baguettes and biscuits, to mayonnaise and buttery crumpets – easy carb-ridden solace. Eventually it was too much, I had to absent myself and head for bed, only sleep would free me of this hunger.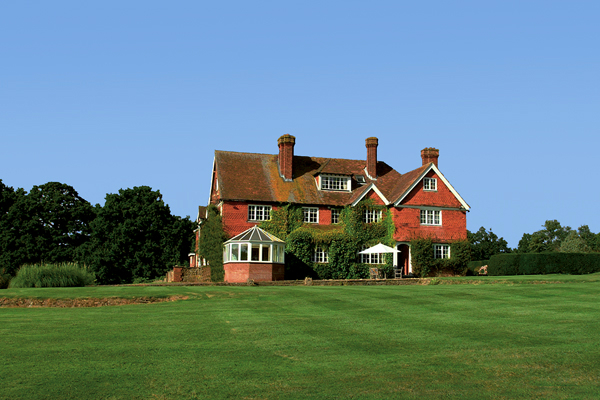 The extraordinary aspect of my time at Simply Healing was that this was the end of the hunger. The next three days were marked by an unusual, yet distinctly calming absence of indulgent grumblings about my stomach. I'm not sure if it was the nourishing juices (spinach, papaya, dragon fruit, plums, apples, peppers, lime – what combinations), the supplements, the treatments, or simply, as Vivien asserted, a breaking of the regular patterns of eating that rule one's day. As soon as I realised I wasn't expecting a meal, I didn't psychologically gear up for a meal, but instead, managed to move on and focus on other matters. My schedule of massages included a bracing shoulder, back and head massage and two massages of the foot – one a Thai reflexology massage, the other a detox massage that focuses on drawing toxins from our body, by starting to drain the lymphatic system. At the end of day, we all assembled around the dining room table for our broth, and as each day passed the mood seemed more jocular, the initial low ebb of stress, introversion and food obsession seemed to have lifted. Vivien led us into the main sitting room where a low, ember red fire burned hypnotically. She guided us through a short evening meditation, a comforting half hour which simply asked us to focus on that which soothes.
The term 'Colonic hydrotherapy' sounds far more comforting that the slightly alarming reality of the treatment. I will spare you the finer points – it would be inappropriate to go into any kind of medical details, all I will say is that all fears were dispelled as soon as I entered the treatment room – as I've already said, they know what they're doing at Simply Healing , there is a strong sense that you're in safe hands. The therapy allows water to rinse the corners of your anatomy that rarely get rinsed, but which, it could be asserted, need a rinse. When we eat, vast quantities of food aren't properly digested. We don't chew properly, so things get stuck and then rot, which, as anyone who suffers from digestive ailments of IBS will tell you, isn't much fun. The therapy lasts around an hour and they recommend a course of 2-3 sessions annually to achieve best results. Now I can't, in all honesty, say that this was an enjoyable experience. It's an extremely unusual way to spend an afternoon, but due in part to the extreme professionalism and skill of the therapist involved, and in part to the way I found myself feeling post-therapy, I'm almost certain I would return for subsequent sessions. There is a palpable sense of renewal, of purging and giving oneself a heightened understanding of one's body and the fascinating grey areas where mind and body seem to become one. My time at the retreat was coming to a close. I spent a final hour or so by the fire talking with Vivien. We discussed her extensive travels, adventures and cleansing rituals in remote corners of the Peruvian desert, of Egyptian treks and long, hot Californian summers. We discussed the future and the past – it seemed it could go on indefinitely. I now understand the comments in the guest book, remarking on how strange it is to leave after a time at this retreat.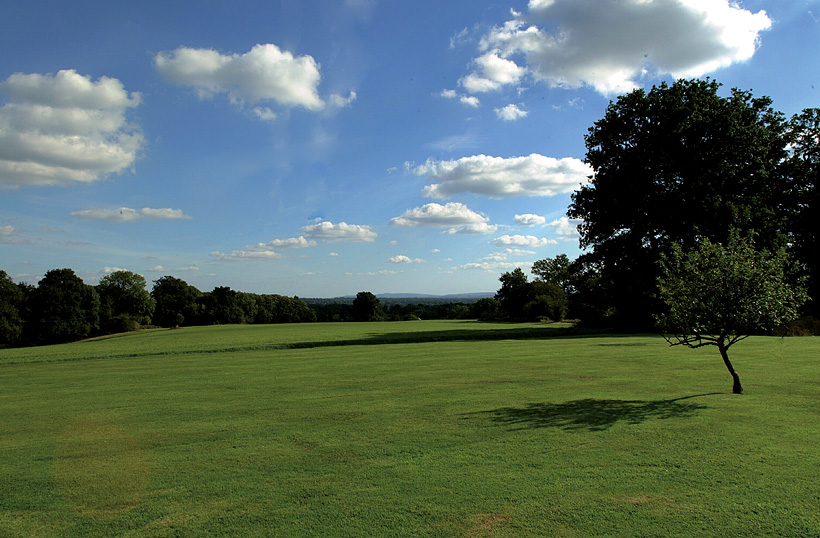 As I drove away from Simply Healing I couldn't help but think to the future. February's almost here with its promise of long nights in exciting new restaurants, early evening Negronis and endless sensory pleasures, strewn everywhere. I look on to these delights, but I will be taking to them from a slightly different angle. As Vivien says, 'This life is meant to be good, to be fun, to be a pleasure, but there must be balance.'
Without this balance, this variety, I suspect even my most cherished pleasures could, in time, become monochrome and diluted – something I'm not prepared to risk. I feel brightened and enlightened. Fresh and alive and that is how I wish to remain. Simply Healing is a truly unique oasis of warmth and calm in a world which seems increasingly absurd. I will cherish my time spent at the centre; I will buy a juicer, I will chew my food properly and I will rejoice in the manifold joys that life affords.
Simply Healing Detox Retreat, Alliblaster House, Hill House Lane, Rudgwick, West Sussex RH12 3BD. Tel: 01403 822117. Website.