More years ago than I care to remember, I had my stag do in York. Not being a veteran of other such campaigns, I am told that it was a somewhat unusual one. It included women; we stayed in a lovely Georgian house with river views; there were no strippers, themed bar crawls or similar rum-tum-tuggery, but good fellowship, continual hearty laughs and bizarre running jokes. At one point, I even led a trip to the Minster, which led one of the party to remark that it was the first time he'd been to a cathedral on a lads' weekend away. 'Think of the monasteries', was my supposedly cutting but in fact non sequitur response.
I had a wonderful time there. I always do. York is one of those rare cities that combines a tangible sense of history, beautiful architecture, a fine array of places to eat, drink and be entertained and some of the country's best museums with a warm welcome and a friendly (metaphorical) slap on the back. Forget airs and graces and snootiness, this is a place where you can make friends in a day, if you're so inclined.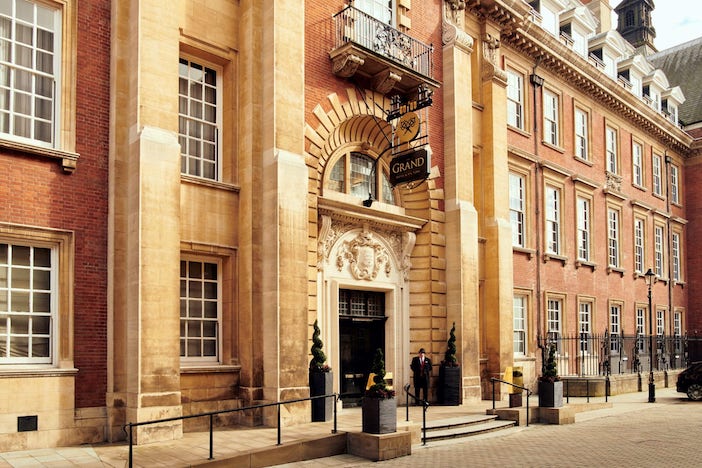 Not for nothing are the people roundabout inhabitants of 'God's own country', and rightly known as 'proud Yorkshireman' (and Yorkshirewomen). From James Herriott to John Barry, Ted Hughes to Henry Moore – not forgetting the Brontë sisters, Judi Dench, Michael Palin, Diana Rigg, Harold Wilson and many others – this is a county that has produced countless great men and women, and York lies at its epicentre.
To see the city at its best one needs a fine base of operations, and The Grand, York's only five star hotel, is certainly it. It began life as a railway headquarters and still has the air of a bustling, prosperous institution throughout its wide corridors and sumptuous, spacious rooms. We are staying up on the fourth floor, in a lavish room that's larger than several of the flats that I've inhabited, and everything about it is immediately welcoming and comfortable, from the bottle of Prosecco and the soft toy Viking (a gift for my daughter, rather than me, I'm disappointed to learn) to the enormous and sumptuous bed. The bath is suitably deep and luxuriant, and the views over York stretch to the Dales beyond. It is somewhere that one can immediately feel at home.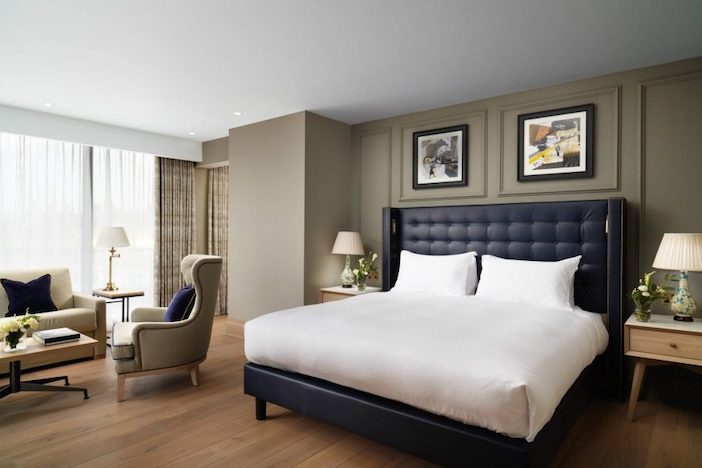 I could probably have remained there for days, but there were more things to see. There was the swimming pool in the spa in the basement for a lap or two, which was amusingly festooned with ersatz images of Roman gods, and then, appetite piqued, it was up to the Rise restaurant for dinner. I had dim memories from a previous visit of a fine dining institution, but covid or demand had mothballed it, and so the buzzy brasserie-style vibe of the Rise offered a delicious dinner.
There were 'Yorkshire twists on modern British staples' which included a scotch egg with apple ketchup and pan-seared salmon with yuzu, an excellent lamb rump with truffle mash and smoked aubergine, and a dessert of 'milk and honey', using honey from the hotel's own beehives. Washed down with a bottle of excellent Chateau Musar Jeune, it was a meal fit for an emperor – or a Yorkshireman.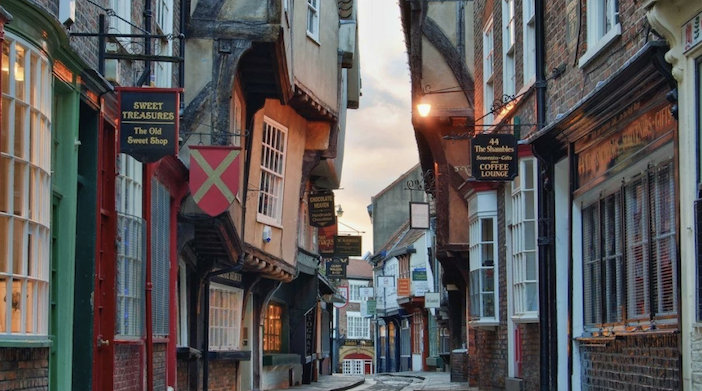 Thus sated, it was into the streets, or rather Shambles, of York. We were visiting at half term, which is an extraordinarily busy time anyway, but the atmosphere was a mixture of the excitable and the near-chaotic. There were queues stretching down the street for what we thought was entry into a museum, but turned out to be something called 'the shop that must not be named', a Harry Potter gift shop selling merchandise from what purports to be the real-life inspiration for Diagon Alley, despite JK Rowling herself disavowing all knowledge of the street. So we avoided it and instead took refuge in two of the country's finest museums, the Jorvik Viking Centre and the York Castle Museum.
The former is famous for its 'dark ride', in which visitors are transported into 10th century York and witness city life through animatronic models and some terribly convincing odours – watch out for the poor chap whose diet has betrayed him – and there are some fascinating exhibits derived from archaeological digs, too. And then it's onto the beautifully evoked history of the city in the painstakingly clever set-pieces of the Castle Museum, not least some Victorian streets that feel wholly realistic and tactile.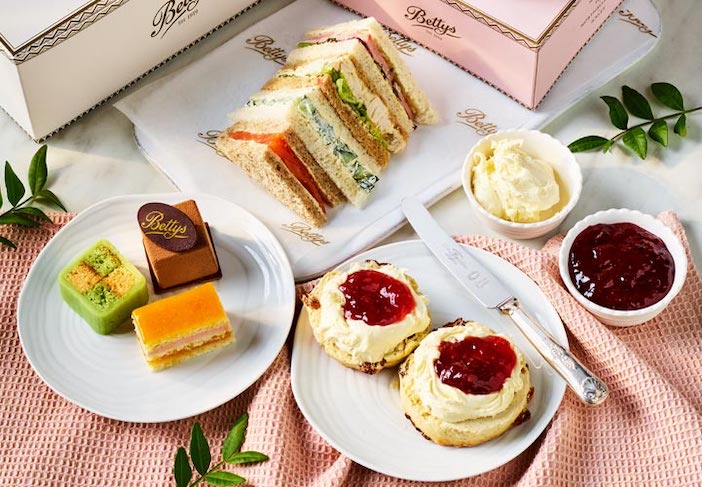 All this exploring and walking works up quite an appetite, so it's back to the centre of York and St Helen's Square, where there is a cornucopia of options to eat and drink. If you're merely in the mood for a snack, then it's into the famous tearoom Betty's for the legendary Fat Rascal, a cross between a bun and a scone.
But if it's a more substantial meal that you're in the market for, then only The Ivy will do. Situated, as so many of them are now, in a former bank, the room has been beautifully restored in a suitably interesting and distinctive fashion to give guests an elegant and highly enjoyable experience; so much so that we attempted to visit again for breakfast a couple of days subsequently, only to be told that there was no room at the inn.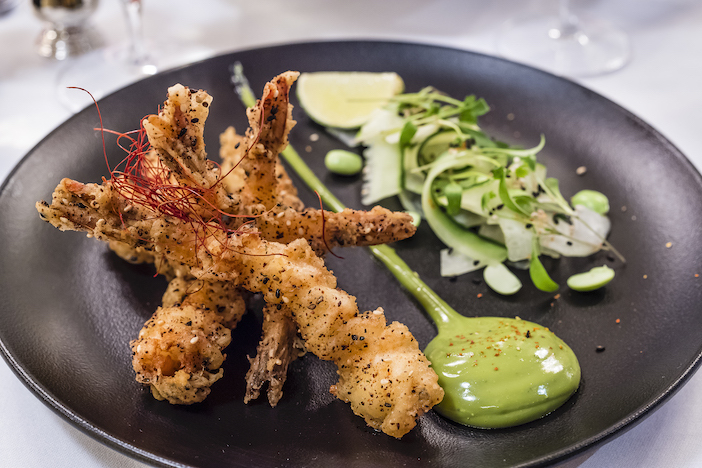 But no matter. When we dined there, we began with some seasonal cocktails, of which the 'bone marrow', a sort of tequila sour, and the 'clockwork orange', a not-too-sweet play on a Cointreau and tequila drink. And then it was onto the menu proper, of which highlights included the crispy duck salad and tempura prawns to begin, a luxuriantly enjoyable Chicken Milanese and sirloin steak for mains – with a side of creamed spinach so filling that it defeated two of us sharing it – and the Ivy's signature dessert of a chocolate bombe, in which its theatrical presentation both delights and intrigues. Washed down with a glass of Chardonnay or Malbec, dinner here is as delicious and upmarket an experience as you can hope for.
As, in a different way, is a trip to York generally. We had a wonderful time there, crowds notwithstanding, and it contains my favourite street name, 'Whip Ma Whop Ma Gate', too. What else can you possibly ask for from a trip away? God's own city awaits. You would be advised to visit, and soon.
For more information about York, including details of what to see and do, places to eat and stay, and ideas for a Christmas trip and its Christmas market, please visit www.visityork.org.