'By the waters of Cheltenham, I sat down and drank.' So wrote the poet and libertine Lord Byron in 1812. Over two centuries later, this most elegant of Regency spa towns continues to fascinate, beguile and tantalise in roughly equal measure. Unlike its more famous neighbour Bath, there are no set-piece crescents to astonish tourists, but then there are no hordes of semi-welcome visitors cluttering up every corner, either. If you're after wonderful Georgian architecture, there is plenty of that, however, and the whole shebang is a reasonable train journey from London: far enough to feel like a trip, but near enough for it not to be a hassle.
I visited en famille to check out The George, the new hotel from the estimable Lucky Onion group. It's designed as an informal and relaxed alternative to some of their more expensive properties, although it certainly offers extremely comfortable rooms at far from bank-breaking prices.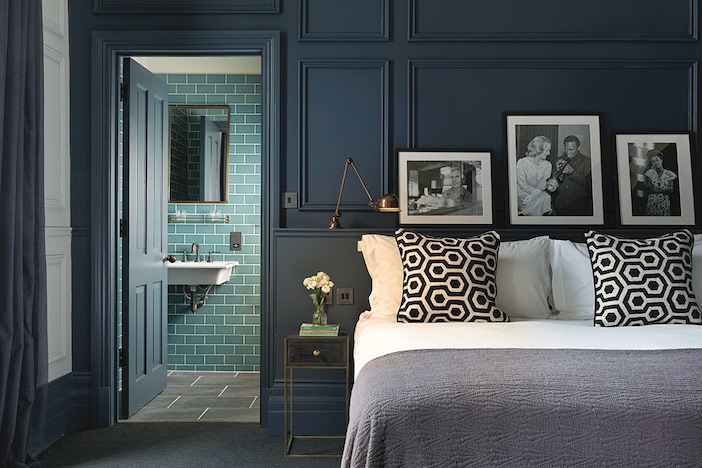 It's a very short stroll from Montpellier, the town's most exclusive district, and the Parade, the most salubrious shopping street, and is a welcome updating and refurbishment of a tired and run-down hotel. It's now operating under the 'Cult Hotels' banner, which is intended to be the first in a series of design-led hotels operating at affordable costs throughout the country. And it's an extremely good start, if they continue to remain at this quality.
Things here are deliberately kept very simple. Rooms are in four categories of price, 'edgy', 'urban', 'cool' and 'culture'. By the latter, the levels of comfort and space that you'll enjoy are indistinguishable from any far grander and more expensive hotel; think high ceilings, stylish dark grey Farrow and Ball colours, cool black and white photography and some nice touches.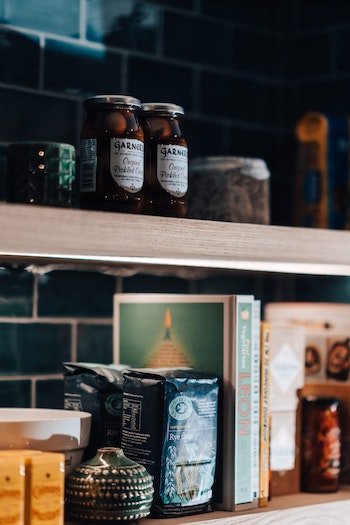 We loved the fact that there were a couple of (excellent) canned gin and tonics in the welcome goody bag, along with Swedish toiletries; we also were very big fans of the 'pantry' situated behind the welcome desk, where you can help yourself to everything from snacks to bottles of gin at any hour of the day or night on a pay-as-you-go basis.
In order to remain price-accessible, there's no bar, restaurant or residents' area, but there is a cool, vaguely American-themed diner downstairs which serves an excellent breakfast of both cooked and a la carte options. I can vouch for the superb full English, and my daughter was delighted with her perfectly boiled eggs with soldiers.
However, if you're in search of a more substantial meal – or just looking for an excellent cocktail or pint – then you're directed to their sister establishment, The Tavern, which is situated a couple of minutes away from the hotel. It's building a reputation as one of the best places to eat and drink in Cheltenham, and it isn't hard to see why.
There's a great beer selection, with regularly changing specials (the one I sampled, the White Pony IPA, was superb) and some excellent cocktails: a rum old-fashioned was a sumptuous pre-dinner special. The food here is 'British, with an American twist', which normally sounds like a disaster in the making but in fact was entirely justified thanks to the superb cooking.
After kicking off with some chorizo croquetas, the treats kept on coming: wild mushroom and cheddar souffle, baby beetroot with whipped ricotta, chicken Milanese and perfect sirloin steak with to-die-for bearnaise sauce. It was the sumptuous stuff of weekend treats, situated in a cool-but-not-irritating room, and I took a historian friend's advice and ordered a glass of Whispering Angel rosé to drink, which was, like so much of his irritatingly good ideas, a perfect accompaniment.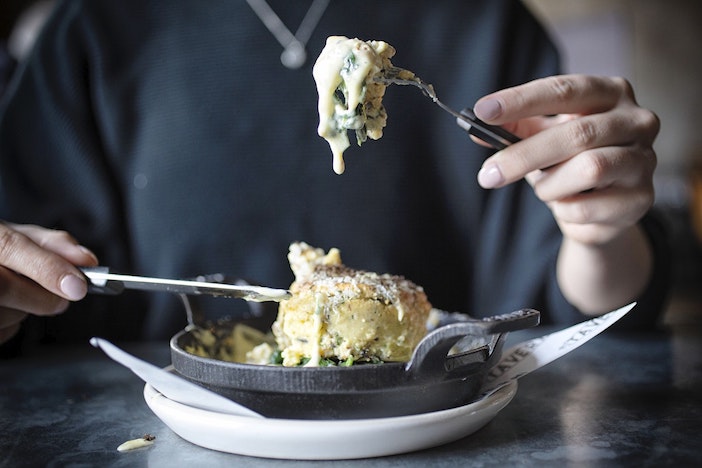 We left Cheltenham the next day in fine fettle, after a particularly nice extra treat: guests at the hotel enjoy access to the well-appointed swimming pool and gym at nearby Cheltenham Ladies' College, meaning that we were able to go for a dip and a splash before we could head on our way. There was nothing about our stay at the George or our dinner at the Tavern which we could have improved, and one can only hope that the national situation doesn't make Cult Hotels stop casting their magic over many other towns and cities in the country, many of which might need it even more.
Part of the Cult Hotels group, The George Hotel was voted among The Sunday Times' Best Places To Stay 2020. For more information, including details of offers, please visit www.culthotels.com.
For more information about Cheltenham, including what to see and do, and planning your trip, please visit www.visitcheltenham.com.