A Dickensian feast taking place above a pub and being catered by a gastro-collective called the Young Turks provides so much ammunition that the lazy food writer is left with any number of digressions with which to start his review.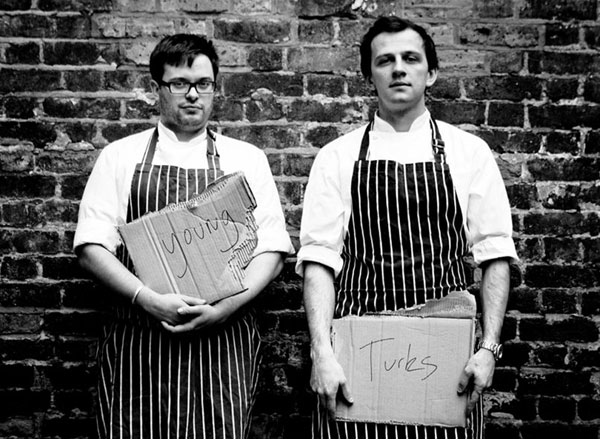 Possibly a meander down the Dickens route, just to show you, the reader, that I'm not a complete moron and have at least read a couple of the great man's works: "would I be left pleading for more à la Oliver Twist, or will the Young Turks have provided a feast of Feziwigian proportions?" Another possibility could be to muse upon the etymology of the phrase 'young Turks'. Who were the original Young Turks, how young were they, who are these chefs who have styled themselves as London's very own young Turks?
Well to start off by answering that particular question, these Young Turks are a group of three chefs – James Lowe, Isaac McHale and Ben Greeno (although Greeno has now left the Turks for his own restaurant in Sydney) – who decided to leave their fancy restaurant jobs, which included stints at The Ledbury, St John Bread & Wine, and Noma, to go it alone. Not in their own premises, but hitching a ride on someone else's coat-tails (in the nicest possible way); whether that's on top of a multi-storey car park in Peckham, or where they are currently, a room above the Ten Bells pub and just a sea-urchin's throw from Spitalfields market.
In a spell that has been extended a couple of times, the Young Turks have been in residence at the Ten Bells since October, so you might say this is a pop-up with roots. Offering a fixed price set menu, which changes on a regular basis, their simple but carefully thought-out seasonal food has garnered a bit of a following.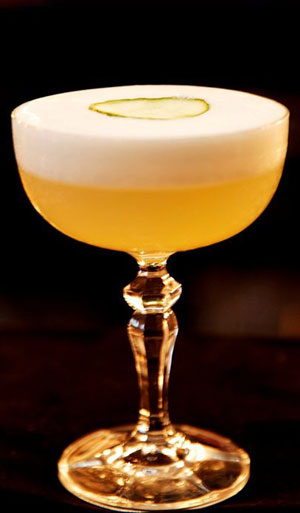 Gaining entry was the first major challenge of the evening, given that you have to clamber past the downstairs drinkers, go through a door marked 'no entry' and climb up a rickety flight of stairs, before finding yourself in what is actually a very civilised room. All mismatched wooden furniture, candelabras and chintzy wallpaper, there was nothing too aggressive or angular to indicate we were in the presence of a couple of culinary iconoclasts.
This particular evening was being held in conjunction with Hendrick's Gin, whose very own bartender was on hand to mix up some cocktails, a couple of which were designed especially to go with the food on offer. We started off with a celery sour, which went alongside the pre-dinner 'snacks' (no amuse bouches here) of sea urchin and oats, pear with lardo and celery with Lincolnshire Poacher cheese.
These set the Turks' stall out straight away, nothing too fancy in terms of technique, but immaculately presented, well made dishes – the sea urchin came on a wafer thin oat biscuit, so fine and lacy you could see through it – with interesting ingredients, and most importantly very tasty. The pear and lardo especially, which was a more refined version of that familiar riff of sharp fruit and fatty, cured pork.
The meal proper started with a dish of crab with kohlrabi and sweet cicely (a wild herb). This was my evening's highlight: like a seaside kiss, it was all subtle, fresh tasting crab, crisp kohlrabi and cucumber, and the cicely providing a faintly aniseedy finish. This was accompanied by the evening's second cocktail, the exotically named St Germain de Pres: a pleasing concoction of Hendrick's gin, elderflower liqueur, lime and chilli. Although a brave attempt in food and cocktail matching, for my tastes this was a little bit too robust to go with such a delicately flavoured dish.
The second course was duck egg and smoked chicken broth. The smoky flavour of the broth was not overpowering, but provided a nice contrast to the poached duck egg, which squatted in the middle of the bowl, daring you to pierce the white and unleash that liquid yolk.
This was followed up by venison with beetroot, watercress and caramelised shallot. As with the previous courses, the cooking of every single element was spot on. Even the venison, which I assumed had been in the water-bath, something I try to avoid, finding it a bit too clinical a method of cooking for my simple tastes, was excellent. With the sweet beetroot and caramelised shallots, the watercress was an important component to provide a peppery and slightly bitter counterpoint.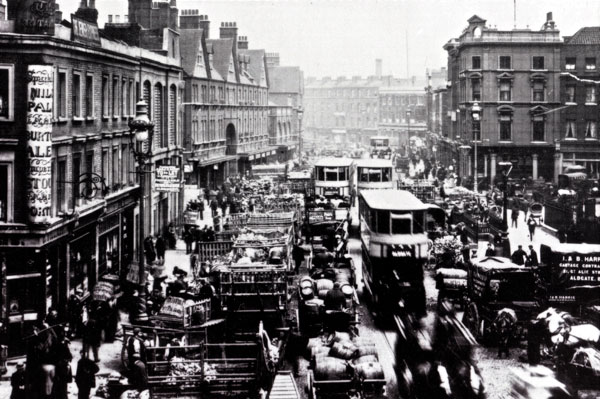 Three courses and a couple of snacks in and there was still plenty of room for dessert, not that plenty of room was required, as the sheep's milk yoghurt with fennel and blood orange was another light and elegant plate of food. I love sheep's milk cheese, so the yoghurt was bound to please; however, the real highlight was the wild fennel, it had been frozen, but like the cicely, retained a sweetly aniseed flavour. Together with the yoghurt and blood orange, this provided a really fresh and fragrant finish to the meal.
The evening was rounded off with another Hendrick's cocktail, this time a martinez, which apparently is the pre-cursor to the martini. Consisting of gin, sweet vermouth, maraschino liqueur and a dash of Cointreau, it was a solidly alcoholic, hangover inducing, but agreeable way to end a night of interesting ingredients, intelligently treated, with the minimum of fuss, but with no compromise on the presentation or flavour of the end dish.
For more information about The Young Turks and their dining events, visit the website.