The big day is nigh upon us. Doubtless, plans to make up for last year's aborted Christmas have been equally scuppered with the disruption and uncertainly of the latest corona variant, but that should not stop us making the most of the occasion, with any luck. So, whether you now have a turkey for twelve that only needs to serve four, or you're going all out to make this one of the best yet, here are some bon mots from some of the UK's leading chefs to lift your spirits and raise your game for the main event…
"If you are going to serve a starter," advises Shaun Rankin, chef patron of Shaun Rankin at Grantley Hall, "try to make it as easy as possible. A really good soup would be ideal – you can heat it up, pour from a jug and quickly add a fab garnish to the top. I've got a cracking celeriac veloute which I whip up most years. The whole point of Christmas is to enjoy yourself, so take as much risk out of the day as possible so that you don't feel stressed or under pressure."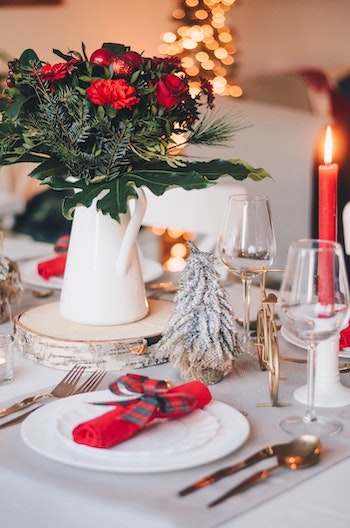 One defining element of a really good Christmas feast is the gravy. And while everyone has their own take on what makes the definitive, this year we've turned to Jack Stein, chef director of the Rick Stein restaurants, for his recipe. This is Jack's Ultra-Umami, Get-Ahead Gravy.
You'll need:
2 shallots, finely chopped
2 garlic cloves, finely chopped
a sprig of thyme
1 tablespoon vegetable oil
1 teaspoon salt
375ml red wine
1 litre beef stock
1 teaspoon Marmite
4 teaspoons soy sauce
1 tablespoon rice wine
vinegar
50g unsalted butter, cold
"Buy some good quality fresh stock," Jack advises, "and make the gravy the day before. Cook down some onions, garlic and thyme with a good glug of red wine. Allow this to reduce by around half and then add the stock, usually sold by the pouch. Let it simmer down for half an hour, then add a tablespoon of marmite and soy a sauce for an umami hit and a splash vinegar to taste. On the day, add all the pan juices from roasting your meat at the end. Whisk in the cold butter to finish. And serve!"
And so, to the turkey. Ask any chef and you'll get a dozen ways to make the best of the bird. But almost all agree that if you're going to roast it whole, bone in, you should brine it first. Here's Peter Howarth, Head Chef at Hipping Hall, with his take on how to do it best.
You'll need:
4 litres of water
225g of salt
1 bunch of tarragon
1 bunch of parsley
2 bay leaves
1 bulb of garlic
1 onion
30g blitzed black pepper
2 lemons halved
"This is the perfect way to get your turkey super flavoursome, once you've made the brine, submerge the turkey crown for 12 hours and dry 6 hours in the fridge before cooking. This will give the turkey a super crispy skin and bring it back to the forefront of your Christmas dinner. The Bird is Back!"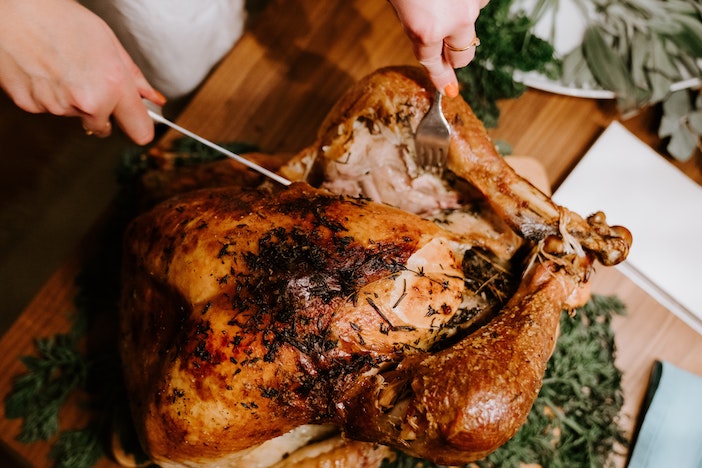 When it comes to stuffing, Luke French, Chef director of Joro, offers his tips. "Make your stuffing, roll it into a cylinder using foil or cling film. Remove the foil or cling film, pop the cylinder of stuffing onto a baking tray and cook until done, allow to cool and then freeze. Defrost when you want it and cut the cylinder into mini burger sized pucks then fry it in a little butter so it gathers a lovely golden crust before serving."
For your roasties, who better than the Head Chef at The Grill at The Dorchester, Tom Booton, to give us his advice on perfecting those potatoes. "Boil your potatoes in salty water; be brave to cook them for longer than you think. Carefully drain them when cooked and leave them to cool. Once cool, carefully scrape them with a fork to rough the edges (do this on Christmas Eve and leave in the fridge overnight – this will dry out the potatoes to make them even more crispy when cooking).  Pre-heat your oven to 200c and place a large tray in the oven with a generous amount of oil, then leave for 5 mins to get hot. Place in the potatoes (try not to keep opening the oven door) and turn the potatoes every 15mins.  They should take 40-50 mins and then be ready to enjoy!"
This year, we're giving our ham a tropical twist, with a tip from Masterchef maestra Monica Galetti; "For Christmas I like to make food reminiscent to childhood and family gatherings. For example, we always had a pineapple glazed ham, the best tip for me is to use tinned pineapple and I blitz it to puree I then add it to a dry caramel to make it nice and thick glaze ready to brush over the ham and it doesn't run off."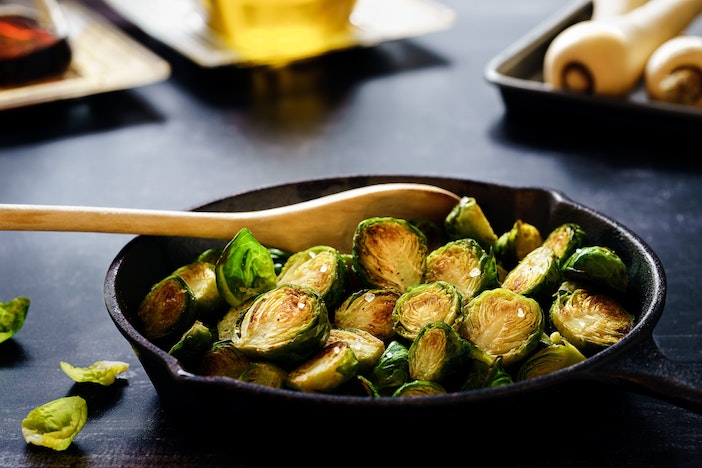 "I love braising Brussel sprouts," says Millie Simpson, Manager at Sauce by The Langham Cooking School, "that way you can really spruce them up with diced shallots, chopped chestnuts, a touch of chicken or vegetable stock & lots of butter! Don't forget to pre-cook the sprouts so its quicker and remember to build some colour on the cooked sprouts in the pan before you cook down with the stock & butter."
The jury's out on whether Yorkshire puddings should feature in a Christmas dinner; some swear by it, others hold out they only go with beef. Tom Westerland, from Crockers in Henley, insists "Christmas dinner wouldn't be Christmas dinner without yorkies – whether you're having beef, turkey or sit in the nut roast camp. Make your batter the night before – it yields a fluffer, bigger, better Yorkie. Just cling film it and leave it to rest in the fridge overnight. Top tip to get that picture perfect, classic Yorkshire pudding shape (and stop them going wonky) is to heat the oil/fat properly and pour the batter directly into the very middle of the tin."
Something that should feature as a fine accompaniment, however, is red cabbage. Here, Lisa Goodwin-Allen, from The Game Bird at The Stafford, has a fool proof way of making it moreish. "Shred your cabbage, and place in a pan with five cloves, a cinnamon stick, 100ml of red wine vinegar, 100g of redcurrant jelly and put them on a low heat. Cover the pan and simmer for 1 hour until tender, checking occasionally. After an hour, remove the lid and simmer until it becomes syrupy and the juices coat the cabbage. Season with salt and pepper."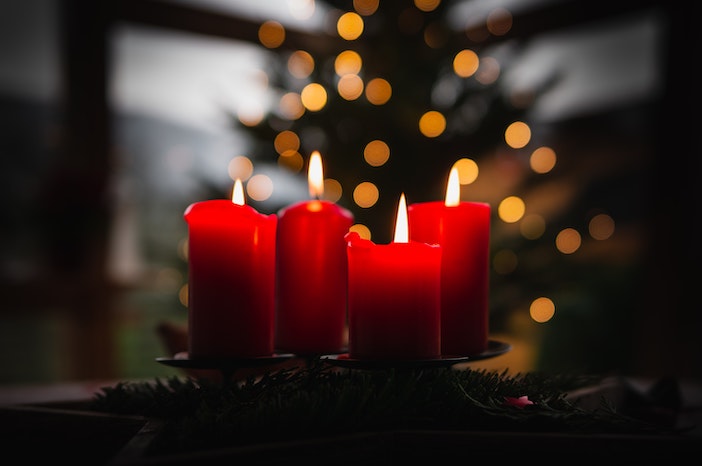 Finally, once it's all over, there comes the best bit. The leftovers. And here we turn back to Lisa for a fine alternative to a turkey curry or cold meats with bubble and squeak. "My favourite way to use my leftovers is to with my turkey, sprout and ham turnovers. Melt 20g of butter, add 100g of sprouts, a diced onion and sweat until soft. Add some crushed garlic, 60ml of cream, season and cook for four minutes before adding in a handful of diced turkey meat and ham. Roll out a sheet of puff pastry and cut into two squares, then spoon in some of the mixture and fold over – pinching the sides to ensure that you don't have air pockets. Slash with a knife before baking at 230 degrees for five to seven minutes until golden."
So, there we have it. Some food for thought, to coin a phrase, and a few words of advice from those in the know. But however you're planning to celebrate, and whether you brine your turkey or include the yorkies, we wish all our readers a very enjoyable, safe and happy Christmas.
Photos by Kraken Images, Libby Penner, Claudio Schwarz,
Sebastian Coman, Max Beck, courtesy of Unsplash.