I last visited Birmingham for a piece back in the mists of time (well, 2009). It was a city on the cusp of something, with the ineffably stylish new Bullring development and the grand new buildings (including Will Alsop's brilliant but controversial Public up the road in West Bromwich) jostling for space with an infrastructure that seemed uneasily equipped for the influx of new luxury consumers. There wasn't a single decent hotel in the entire city centre, just the usual passé chains and outdated Victorian monoliths pretending they were something they weren't.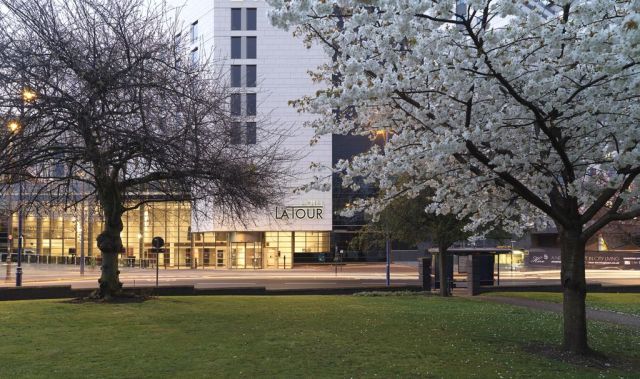 A recent return made me reassess this, in no small part thanks to the exceptional new Hotel La Tour. Situated a couple of minutes' walk from Moor Street station, and no more than a gentle stroll from the Bullring, it's got a buzz and charisma about it that many London grand hotels would do to emulate. From check-in – which can be done entirely via a special point – to the first impressions of the soaring lobby, it has a grandeur and charm that is perfectly counterpointed by the warmth of the welcome. 'Long journey, was it?' asked the chap on front of house. When told we'd come from London, he pulled a face that might have suggested we'd travelled down from the moon. 'Oh, poor you! You'll want to settle in and relax.'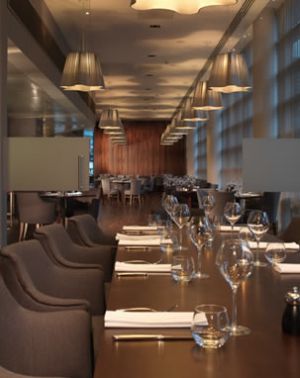 It wasn't exactly hard to relax when we got to our rather lavish suite on the fifth floor. Situated on the corner of the building, it had a stylishly angular perspective that belied the comfort inside. It verged slightly on the decadent – I'm not convinced that anyone needs no fewer than three flat-screen TVs, with two in the bedroom and one in the bathroom – but then given that I've always enjoyed verging slightly on the decadent, neither my girlfriend nor I had any complaints about it, or the sumptuous bathroom. A couple of champagne glasses nestled invitingly in the bath; we were pleased to discover a very lovely bottle of Trebbiano Chardonnay lurking equally temptingly in the room's fridge.
Thus refreshed, we headed down to dinner in the city's latest talking-point restaurant, Aalto. It's 'inspired by' uber-chef Marcus Wareing, and I'd assumed this would mean that Wareing had popped up at the launch party, had a glass of champagne, posed for pictures and then scarpered back to the Berkeley, but not a bit of it. Instead, the menu, which consists of brasserie staples with an upmarket twist, has been approved and pored over by Wareing, and the kitchen staff are summoned down to London on a weekly basis and instructed in the finer points of cheffing, either at Wareing's flagship at the Berkeley or his more casual outpost at the Gilbert Scott.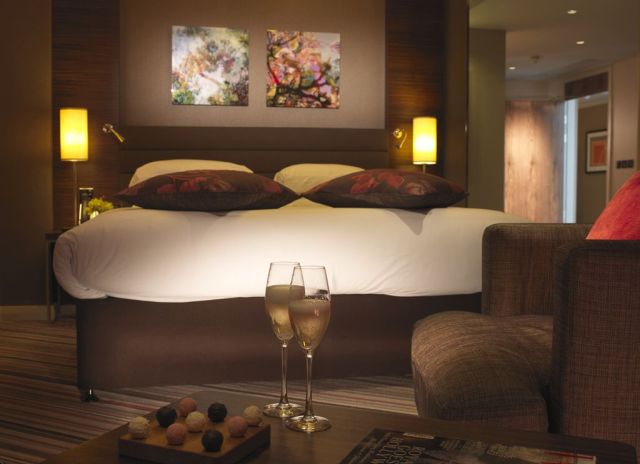 The results are rather splendid; truth be told, I actually preferred Aalto to the Gilbert Scott. Highlights of a scrumptious dinner included a fine 'surf and turf' of scallop and pork belly, a steak from Lake District beef that had just the right charring to it, and a shared pudding of tonka bean panna cotta that was probably the best dessert I've had in recent memory. Staff are noticeably friendlier and chattier than elsewhere, offering tips on anything from the best place (apart from Aalto, of course) to get a really good lunch in Birmingham to the hoped-for further developments roundabouts. With a wine list offering a good variety at sensible prices, it all made for a lovely evening.
We made a reluctant exit the next day after a similarly fine breakfast, where even the sausages and bacon were several notches above the competition. Glancing at the (surprisingly well-written) company newspaper, we saw the glad tidings that there's going to be a second hotel in the group opening next year in Manchester, another city with a surprising lack of top-end establishments. To which all we can say is, lucky Mancunians to look forward to such a surprisingly fabulous place.