This month's 'Culinary Calendar' is an unashamed, out-and-proud celebration of The Big Day. With food and drink ideas from the first pop of the cork through to a late night supper for we hardy souls who just don't want the day to end. Look away now if you're not quite ready yet for indulging in some of December 25th's tasty traditions.
How about a little glass of something fun to get the festivities going? Christmas Day without champagne – or anything equally sparkly – is a bit like a snowman without a carrot for his nose. Even if you can imagine having something else instead it just wouldn't feel quite the same. It's a good idea to have a few things on hand that can be nibbled as you sip. This year I'm going to be stocking up on Fossier's 'Rose de Reims' biscuits. They're a bit like the long, thin, sponge biscuits with a sweet-crust that are known as boudoir biscuits or lady-fingers.
The ones by Fossier are twice-baked, oblong, and a very fetching ever-so-slightly kitsch pale pink colour. Since the mid-1700s they've been the thing to dunk into champagne. Or into red wine, port, coffee…there's a world of pretty dunking opportunities making these a worthy larder addition for the whole of the festive period. Rose de Reims are available online at www.finefoodspecialist.co.uk or from Harvey Nichols.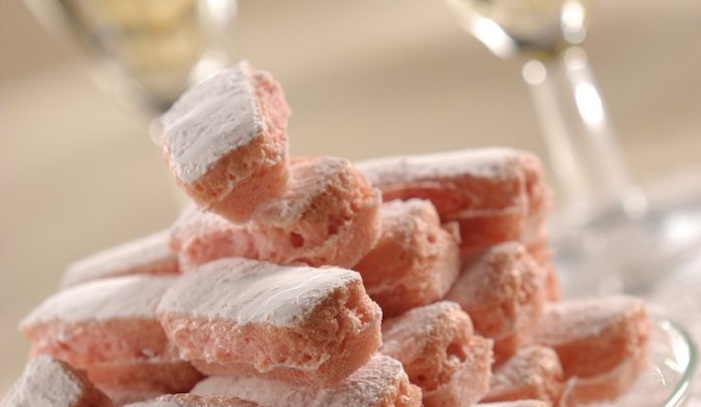 With a glass in hand I feel ready to tackle the big question – turkey or goose? Even as a turkey traditionalist my head has been turned by a recipe I came across recently for goose that is stuffed with rum-soaked apples. Just peel, core and finely chop six eating apples and leave them to soak for several hours in dark rum. Then mix them with a few chopped fresh sage leaves, 1/4tsp ground mace, seasoning, and enough breadcrumbs to make it firm before stuffing into the bird. The roasted and rested goose is then finished in a blaze of rum by warming 100ml in a ladle, pouring it over the goose and setting it alight. If that doesn't impress the folks at your Christmas table then nothing will. Why save the festive flames for the Chistmas pud?
Talking of pudding, it always seems to me that the usual sauce accompaniments are just too rich. Brandy or rum butter are certainly not what I fancy at that stage of the feast. A sabayon sauce, on the other hand, brings the light frothiness of the zabaglione that it is related to. A sack (sherry) sabayon would work well. Swap the sherry for rum or brandy if you like.
Sack Sabayon Sauce (for 4 servings)
3 egg yolks
65g caster sugar
160ml medium sherry
Beat the yolks and sugar together in a bowl that is sitting over a pan of hot water. (The water mustn't touch the egg/sugar bowl or else you are likely to end up with sweet scrambled eggs.) Beat until smooth and then add the sherry. Carry on whisking until the sauce is thick and fluffy and frothy. For extra fluffiness you could stiffly beat the eggs' whites and add them at the end.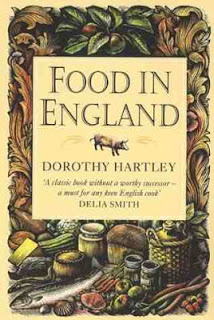 If the queues outside Neals Yard Dairy in Christmas week are anything to go by a good cheeseboard is a festive staple. 'Good' meaning diverse and interesting rather than necessarily expensive. What you serve with the cheeses can work wonders in bringing out and balancing their flavours. Dorothy Hartley wrote in her Food in England book of culinary traditions that thickened and sweetened apple and damson 'cheeses' – called that as they can be sliced into – used to be popular at Christmas. In the recipe that follows I've brought those two ideas together into a set preserve that is a beautiful, sweet, plummy partner for cheese. (Damson season has passed so the plums are understudying.)
Apple and Plum 'Cheese'
500g eating apples
1kg small plums
500ml dry cider
800g caster sugar, plus a little more to dust over
2 cloves
a baking tray approx 26 x 17 cm
1. The apples don't need to be peeled or cored, just cut them into quarters through their core. Halve the plums and put all the fruit – including the plum stones – into a large pan. Pour over the cider. Cook it all slowly for 30 minutes until the fruit is very soft.
2. Press the fruit through a sieve, really trying to eke as much out of it as you can. Measure the purée and add 150g of sugar for each 100ml of purée.
3. Heat until the sugar dissolves and then cook slowly for about an hour with the cloves added. Stir it often to stop it burning. It is ready when, as Dorothy Hartley put it, "the stiff mixture coats the back of the [wooden]spoon with golden gum".
4. Grease your baking tray with oil and line with baking paper. Pour the sweetened fruit in and leave it to cool overnight or until set. Then you can cut it up into squares, dust with a little more sugar, and store with baking paper between the laters in an airtight container. It'll keep for months and get better with age.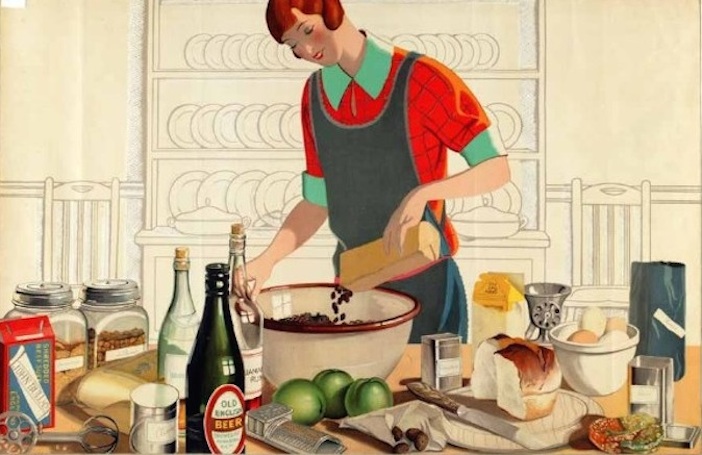 Christmas dinners usually end with murmurings of the 'I'll never be hungry again' variety. It's remarkable what a few hours, a few rounds of Trivial Pursuit, and few glasses of wine can do. As Christmas Day threatens to turn into Boxing Day and stomachs rumble again, sandwiches with freshly-carved sweet-cured ham can be just the ticket. Doing your own is a worthwhile but lengthy addition to Christmas prep. If you're that way inclined you might like to investigate some of the traditional British regional variations on going about it. There are Scottish recipes for curing with ale and brown sugar; and Yorkshire ones using Guinness and treacle. Juniper, cloves, apple peelings and root herbs are always good additions to the pot that the ham simmers in for its many hours.
And so with that bite of a festive sandwich that's my Christmas Day drawn to a close. Now bring on Boxing Day and it's fabulous leftovers!