It's the first week of September and the Culinary Calendar is all set for the new term with a freshly sharpened set of pencils and kitchen knives. Nature is certainly out to impress this month too. There's such a wealth of produce for the early-autumn cook and eater to delight in – with just the right kind of temperatures to make heartier fare suddenly seem just the ticket.
Britain's hedgerow and fruit trees herald the arrival of autumn. Lucky fruit-pickers might find damsons or sloes that can be bottled up with gin and some sugar. (Be sure to prick the fruit first if you're doing that so that the juice can get out. Less labour-intensive is to freeze them as that bursts the skin.) There's plenty that can be done with the most likely booty from an autumn walk: blackberries. Our warm summer seems to have produced particularly early and juicy ones. Those in the shops are looking pretty good too. The best of the crop are lovely when left to sit in red wine for a few hours before gently mushing and stirring them into whipped cream and/or custard for an autumn fool.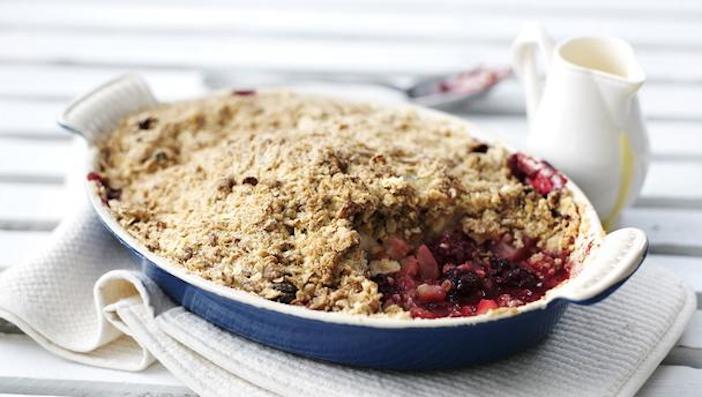 Blackberry and apple crumble is traditional and – in my kitchen, at least – inevitable. With ground almonds and rolled oats into the topping for crunch and a few tablespoons of Chambord spooned over the fruit before they're baked. On the savoury front blackberries thrown into parsnips or beetroot as they cook will give the veg some added sweetness.
Blackberry jam-makers will do well to add in an apple for its thickening pectin properties. The welcome resurgence of interest in English apple means there is an increasingly wide choice of which to go for. Independent grocers, markets and even the supermarkets are stocking more of the older – and tasty – varieties. It's pretty hard to beat Park Fruit Farm's 39 varieties, though. Down at their orchards near Frinton-on-Sea you can pick-your-own or just stock up in the shop. They do mail order too but only in 13kg boxes which is admittedly a lot of apples by any household's reckoning.
Maybe a bunch of apple-loving friends could split the fruit and the £33 per box. Any crab apples that are lurking in your garden are definitely worth gathering up before the birds get to them. No good at all for eating raw but once cooked their flavour and acidity are very handy in the kitchen. A thick crab apple puree that's sweetened and then lightly spiced with nutmeg and cloves becomes crab apple butter. Delicious on scones; or on toast with a rasher of bacon for brunch.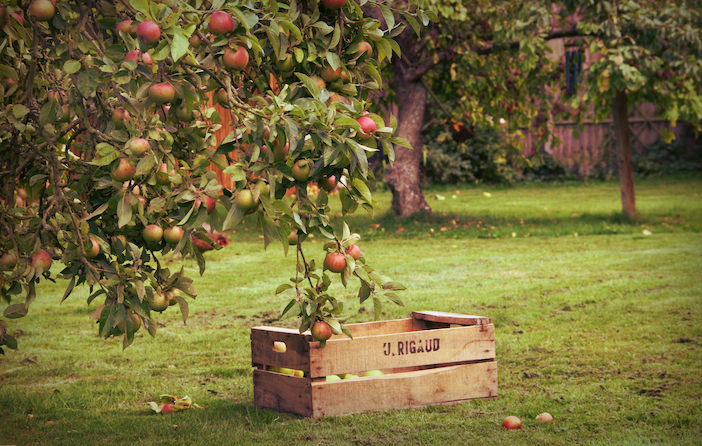 Crab apple jelly – your own or the especially tasty one from Rosebud Preserves in Yorkshire – is great with cold meats, roast pork and belly of pork in particular. That's another dish which starts to feel right again in September. Belly doesn't really suit summer. There needs just a bit of a chill outside for the crackling to be truly appreciated. I recently saw the saddest, most insipid piece of pork belly on a supermarket shelf. More disappointing than its general pallor and flabbiness was that the top layer of fat hadn't been scored. I hope whoever bought it had some serious knives to score it with or else their crackling was destined to be disappointing.
The key to cracking crackling is being able to lovingly rub salt into the crevices that the scoring creates. Follow up with just a smidgen of oil and some flakes of salt scattered over. Let that sit for an hour and then whack it into the oven at its highest temperature for 20 minutes or so. Then it can be roasted as slow as you like for succulent meat. I like to rub some crushed fennel seeds and juniper berries into the underside of the meat at the outset and roast a couple of green eating apples alongside.
The game season gets into its swing this month. Grouse, partridge and duck will be increasingly evident on shop shelves and restaurant menus. If you're roasting grouse it's a good idea to wrap bacon around so it doesn't dry out. Partridge and duck are suited to pot-roasting – especially with shallots, bacon and cider or sherry.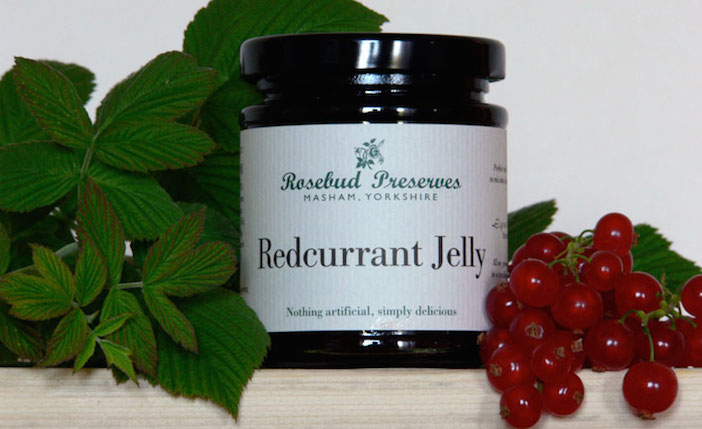 September's berries are a winner again here too. Rowan berries or red currants partner up as sauces or if fresh to add to the meat as it cooks. Pontac sauce made from elderberries cooked down with shallots and spices has been appearing in cookery books for hundreds of years to serve with game.
And finally – as if September wasn't already exciting enough – it's also my birthday. My perfect opportunity/excuse to enjoy the last of the season's peaches by heeding Margaret Costa in her delightful 1970s 'Four Seasons Cookery Book': "Prick a small, rosy, white-fleshed peach all over with a silver fork. Put it in a large wineglass. Fill up with chilled champagne. Look at it. Drink it. Eat the peach."
Happy birthday to me.