This country seems to suffer from a lack of understanding when it comes to Asian cuisine, complex flavours often bypassed in favour of spice and heat. Maybe that's why I've always found it difficult to have much of a fondness for Indian food. It could also be because it's so far removed from everything I know and understand about food and cooking that I can't quite get my taste buds to comprehend what it is they're experiencing.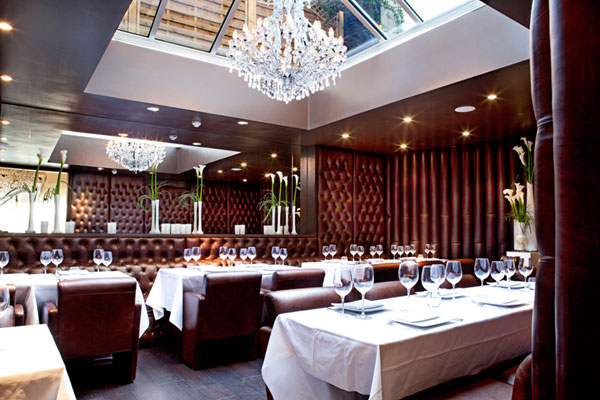 Indian food has never felt like much of a luxury to me…that is, not until now, because Andy Varma's latest venture, the holistically named Chakra in Notting Hill, is not just your run-of-the-mill Indian joint, but rather something a little more special – something a little more luxurious.
It's an interesting choice to name your restaurant after a term which means "the aligning of your body, mind and spirit", but that is entirely what sets Varma's restaurant apart from most others. The food itself is top-notch (and more on that later) but the restaurant simply feels like a retreat – almost like a spa trip for your taste buds.
The decor is all white and cream, plush and beautiful, with plenty of light in the form of crystal chandeliers dangling from the ceiling and individual tea lights set upon each table. A private dining room in the back has an altogether different feel with dark leather and bamboo panelling, and matching leather chairs, but boasting a skylight to let in that ever-important energy-aligning light (if one were to buy into the holistic background, that is, otherwise it's simply a lovely way of letting in extra light).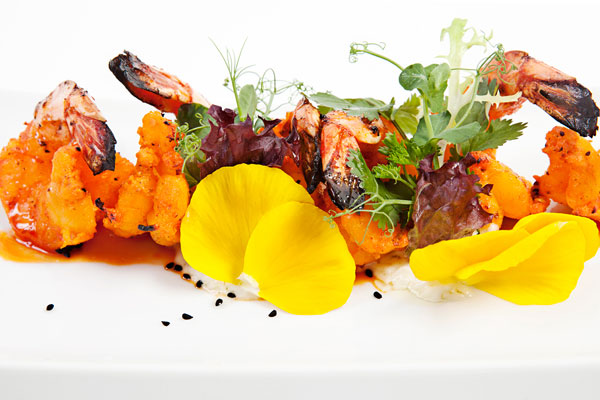 But what of the food? The choice is, quite simply, astounding. Page after page of the menu is crammed full of the familiar and not-so-familiar, from dahls and tandoori dishes to soft-shell crab and burrata – clearly Varma has no trouble with blending cultures and cuisines in his menu.
Split into seven sections, the dishes are all intended as sharing plates and after taking charge and ordering one dish from each for our party of four (one must have each of the components for balancing one's chakra, after all), we begin our leisurely feast.
Though some of the ingredients are surprisingly European (and in some cases should remain as such – I'm looking at you burrata dish), overall the food is cooked well and generally the different combinations work well – particular stand-out favourites are the lamb chops, black cod (I'm a sucker for black cod) and black dahl. The only other restaurant I can think of that feels similar is The Cinnamon Club and honestly, I think I may like Chakra a little better; it feels the way Cinnamon Club did about a decade ago – fresh, new and ready to take on the London dining scene.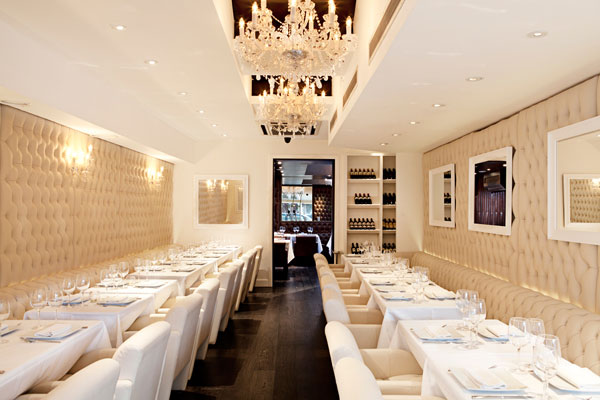 The desserts perhaps let the menu down somewhat – the kulfi inspired log with dark chocolate and mango is a little bland and a little too hard (perhaps it spent a tad too long in the freezer) and the fruit crumble, whilst delicious, feels out of place on this menu, but the meal otherwise is practically flawless.
The staff are friendly and efficient; service is astoundingly speedy at the close of our gargantuan meal and we are all stuffed to the gills. It is a little pricier than your average Indian but there is nothing average about Chakra – special mention must also go to the cocktail and wine selection, which are both extensive.
As we scrape the final crumbs from our plates, I'm not sure how "aligned" I feel but my belly is full and my mind is content, and that's always a great start.
[cgview id=116 num=8 size=150×150 showtitle=always lightbox=0]