There is something uniquely English and comforting about Brown's hotel in Mayfair. Part of the Rocco Forte group, it radiates intelligent good taste, comfort and class. It has hosted the eclectic likes of Oscar Wilde, Rudyard Kipling and Theodore Roosevelt, and is widely believed to have been the model for the hotel in Agatha Christie's novel At Bertram's Hotel. So why is its attempt to get its main restaurant right such a vexed one?
For many years, the main restaurant was a Mark Hix establishment, run in the same style as Hix's other venues. Diners would know what they were going to get, namely top-notch fish and meat dishes at high prices. Then Hix left, and he was replaced by the excellent Heinz Beck, whose restaurant Beck at Brown's was oddly doomed from the beginning.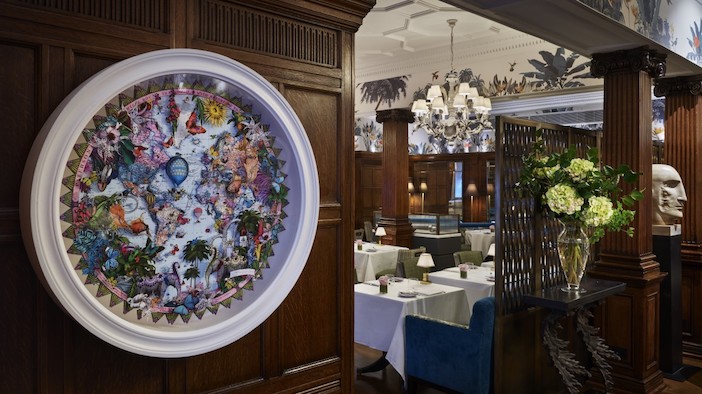 When I visited, and had a good – if rather erratic in the serving – meal, I was somewhat bewildered to be approached by a manager at the end who anxiously asked me if anything had gone awry. When I assured her that, no, it hadn't, she replied 'oh, we've had quite a lot of issues, so I just thought I'd check.' Whatever these issues were, Herr Beck clearly decided that his presence at his three Michelin-star winning La Pergola in Rome was a more pressing one, and the hotel again found themselves in need of a chef.
Enter Adam Byatt, estimable chef-patron of the excellent Trinity in Clapham. Closer to Hix than Beck in approach, Byatt has made his name with robust and innovative interpretations of British classics that have delighted diners and the Michelin men, who have given him a star, alike. But would he be a good match, or would his arrival have been another misstep?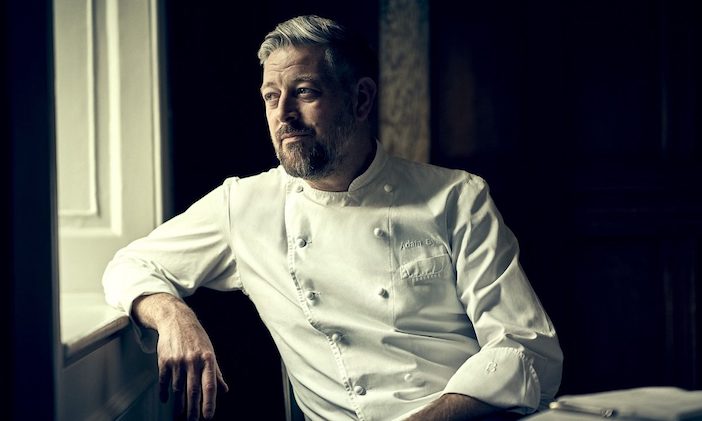 I arrive at the restaurant with my chum James, with whom I visited Beck at Brown's last year. The Olga Polizzi décor, which gives the effect of stepping into a kind of tropical garden, complete with botanical flourishes, is still in place: quite a contrast to the menu, which offers a pleasantly traditional British selection of dishes, presented and cooked with flair. We order a glass of Ruinart Blanc de Blancs – no meal beginning this way will ever disappoint – and decide upon our plan of action.
Highlights are many. Dressed crab and smoked salmon are relatively light starters, and we feel all the better for not having gone overboard, but they are both of superlative quality. Mains of rack of Cumbrian lamb and loin of veal are even better, presented and cooked to perfection. Prices are steep but not ludicrously so; after all, we are in the midst of Mayfair.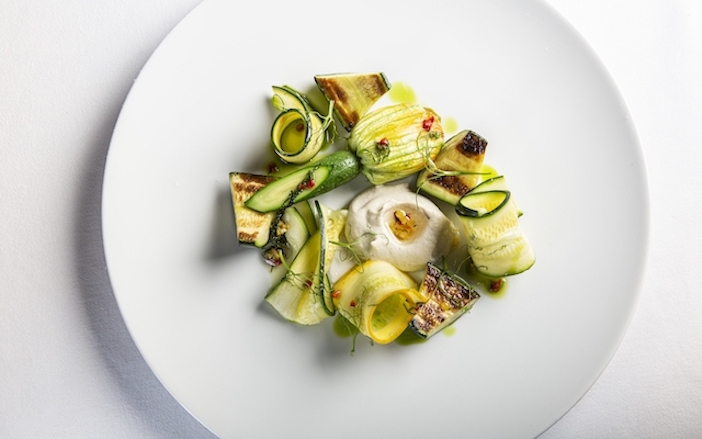 The suggestions of wine pairing – a Gruner Veltliner to begin, followed by a Barbaresco for the mains – are perfect. Byatt is present in the kitchen when we visit, although the more-than-competent duo of executive chef Owain Atkinson and head chef Matthew Starling will be doing most of the day-to-day cooking. But this is comfort and quality at its most refined, offering fine dining in truly luxurious style.
We end the meal with a Byatt classic – the salted caramel custard tart – and reflect upon a thoroughly enjoyable experience. Based on our dinner, there seems no reason why this cannot rank as highly as Byatt's Trinity, and one imagines that the reviews will be similarly kind. I can't wait for a return visit.
Charlie's at Brown's, Albemarle Street, London W1S 4BP. For more information and menus, visit www.roccofortehotels.com.