Squally showers and insistent rain beat down a tattoo on the pavement beneath our feet. The glistening slabs, uniform in their grey municipality, are punctuated only by a discarded fried chicken wing here, a sad single shoe there. A crisp packet dances in the wind high above the fast food outlets. The scene, in short, is no great harbinger of culinary delights awaiting.
'We should never have left the shire,' opines The Old Bookworm, weakly – if pluckily – jocular. 'I don't like it,' he continues, this time sincere. I hear the hint of a whinge creep into his voice and resolve to nip it in the bud. 'Do pep up,' I chide. 'It's only the Uxbridge Road and you are going to have a jolly nice dinner and some excellent wine, so I hear. Anyone would think I was sentencing you to solitary at Alcatraz.' He goes quiet for a moment, looks as if he might speak again, and then – catching the sternness in my expression (a countenance perfected through the years and borne of necessity) – thinks better of it.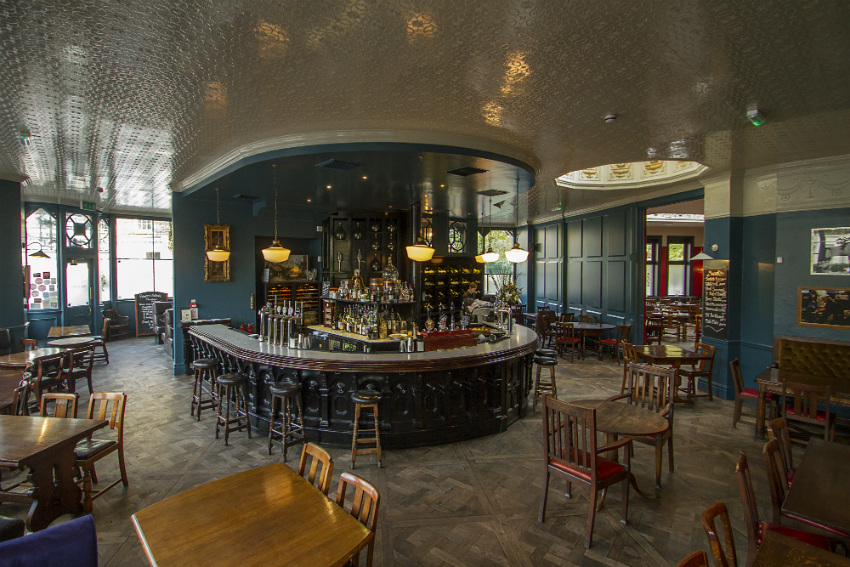 It is, then, with relief that we stumble, drenched and hungry, into The Princess Victoria. And no sooner have we crossed its threshold than I can see The Old Bookworm noting mentally that all is executed in just the right tones of Farrow and Ball for him to take solace. Meanwhile, the combination of Victorian gin palace, on-trend gastropub and buzzy atmosphere is sufficiently quirky to pique his interest and allay his suspicions. Still, he's not quite ready to surrender his carping just yet, as he leans in to confide: 'I definitely saw a man eyeing me up, though I don't know if he wanted me for my body or my iPhone 5'. Ignoring him, I ask whether he is planning to behave for the rest of the evening. He nods, truculently. We proceed.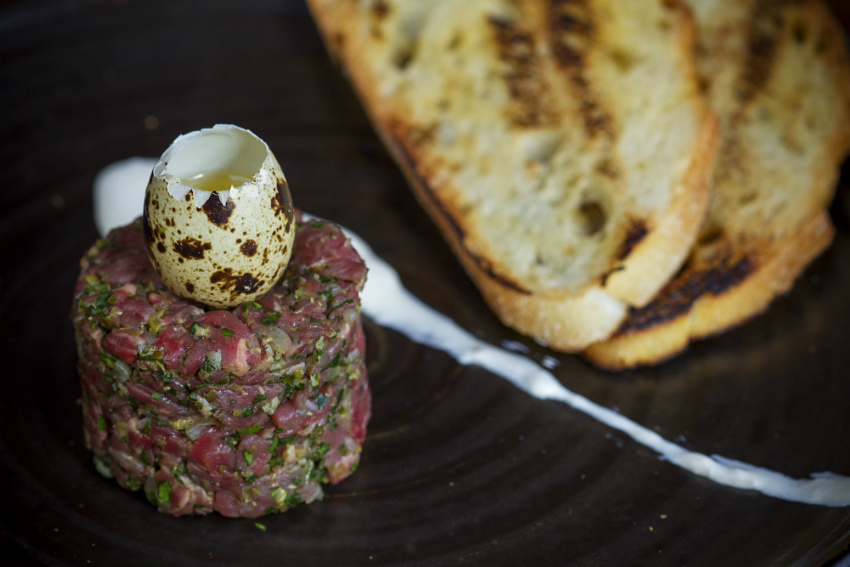 Happily, the swift arrival to our cosy banquette of two crisp glasses of Prosecco sweep away the grip of the grump, and we settle in for a night of pub food at its best. The Victoria's winning formula of style-minus-pretension is in evidence throughout, from the greeny-blue hue of the walls and the oil paintings adorning them, to the lovingly restored horse-shoe bar and the classic pub fare which offers comfort and flavour in abundance. Here you won't find the delicate flourishes lamentably ubiquitous in so many pubs with gastro-leanings; instead of 'jus' and foams, this is the kind of food you actually want to eat – served up with minimal fuss. We start with an exemplary prawn cocktail (juicy, fat prawns lightly tossed in Marie Rose sauce) and a great slab of pâté (The Bookworm, now thoroughly in his element, wolfs it down in between gasps of satisfaction and grunts of approval).
Next, it's two pub grub classics: steak and chips for The Old Bookworm (pronounced delicious – and indeed, a pilfering form his plate reveals the tenderest of sirloins and the crispiest of triple-cooked frites) while the sausage and mash is hearty, creamy – and exactly what the fierce night calls for.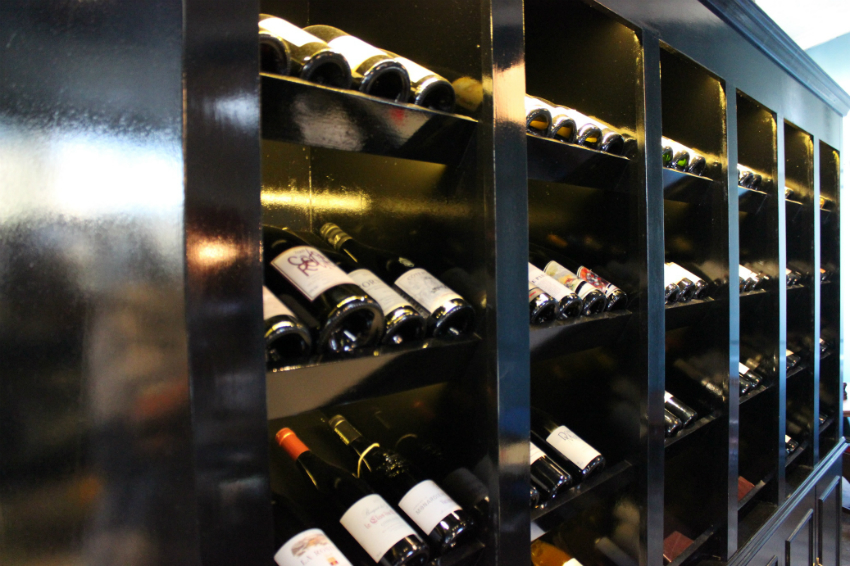 But it would be folly to come to The Princess Victoria and eschew the wine list, which is extensive (350-strong, with 36 by the glass), discerning and with a leaning towards the Rhone Valley. After all, Matt Wilkin, one of The PV's proprietors was once head sommelier at The Capital. Obligingly, we start with a carafe of buttery, rich Chardonnay, but the real showstopper comes in the form of a burly 2006 Denis Alary Côtes du Rhône that matches the meatiness of our mains pound-for-pound.
As The Bookworm and I greedily share the last vestiges of rewardingly luxuriant Christmas pudding and cream, we reflect on our repast, playing our favourite game of 'who-won-at-ordering-the-best-course'. Failing to draw any kind of conclusion since we both liked our own best, we do manage to concur on one thing: that The Princess Victoria exemplifies what a pub should be in every box-ticking regard. It serves excellent, unpretentious food; its wine-list is intelligent; and most importantly, it remains first and foremost a pub. Where you can order a beer. The Bookworm will just have to grin and bear the Uxbridge Road from now on.