Three days before dining at Galvin Brasserie de Luxe – one of two new restaurants by the Galvin Brothers, Chris and Jeff, in Edinburgh's Waldorf Astoria Caledonian Hotel – I happened to catch an interview on BBC London with Fred Sirieix, the general manager of Galvin at Windows, the brothers' offering in the Hilton Hotel at Hyde Park Corner in London. According to Sirieix, the thing he focuses most on as GM is achieving perfect customer service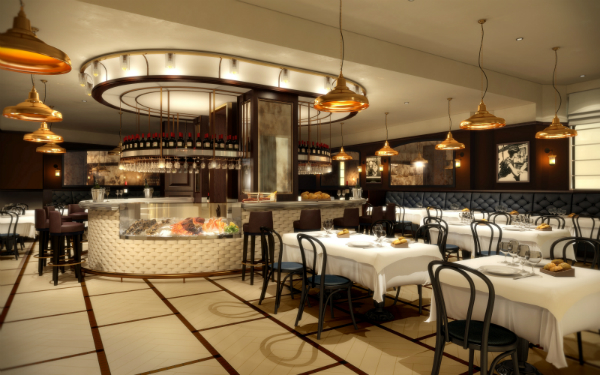 So when, a few days later, I found myself in Edinburgh with my other half, about to experience the newly opened Brasserie – a French bistro on the ground floor of the freshly renovated Caledonian – I paid more attention than normal to what its customer service would be like to see if the comments made by Sirieix would stand the test.
Galvin Brasserie de Luxe is joined by The Pompadour – a higher end offering on the hotel's first floor – as the first out-of-London restaurants for Chris and Jeff who have made their name in the fine-dining scene with places like Galvin La Chapelle and Galvin at Windows. It is meant to be a pared down version of The Pompadour, which will no doubt be aiming for Michelin Star status. But that, in no way, means the Brasserie is not equally full of class.
Indeed, as you enter the Brasserie you will be greeted by a perfectly polished staff member, who leads you through the spacious dining room, filled with railway-era accents: polished steel railings, cobalt blue booths, mahogany chairs and slate floors. The restaurant is divided into two parts, with the back area featuring a stand-out circular seafood bar with dark brown leather stools and shining clams, lobsters and oysters balancing on ice.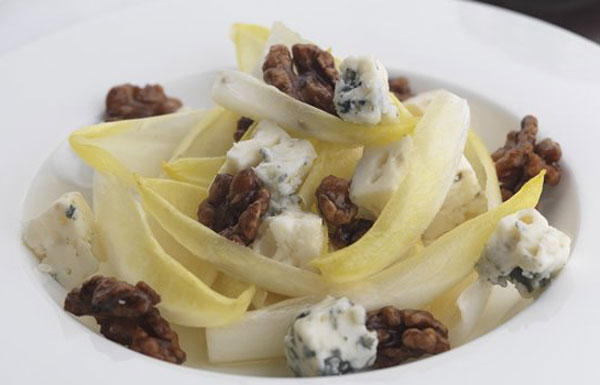 We sat at the back to have a good overview of the space. It was a Sunday so it was quiet, with only three other tables occupied. Regardless, the place was warm and welcoming and I could imagine on a busier night of the week (and after more reviews get out about its opening) the restaurant will be buzzing.
Soon after, the sommelier – a friendly, young female – appeared. As we had chosen a mix of fish and meat for our starters and mains, she recommended two reds that she felt would work before going further and bringing us a sample of each so we could better choose. She was equally comfortable describing each to the last detail with one being akin to "spaghetti bolognese microwaved two days after cooking it." We opted for the Domaine du Cros Marcillac, a fruity, mineral-heavy red that we felt could stand up to our oysters, salmon, duck and steak with gusto.
Our starters also stood the course – my partner's salmon blinis were heavy on fatty, rich smoked salmon, perfectly paired with a small amount of sweet brioche and a smooth crème fraiche and dill dip, while my oysters were exquisite – rich, gooey and full of that delectable mineral note that makes the mouth drool. The mains (a black pudding, duck and ham salad, and steak frites) were near-perfect as well, the only downside being the fact my duck was a slightly dry for my liking. Otherwise, it was spot on. And the mint and dark chocolate pie with spearmint ice cream to finish may have been one of the choicest puddings I've come across in the past year: refreshing, full of body and richness without being too large a size to handle by meal's end.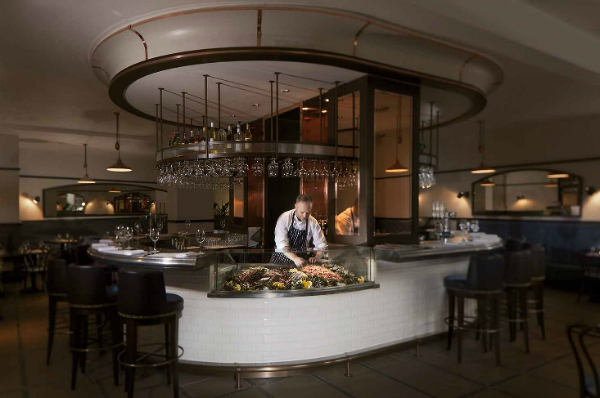 Throughout the evening the service was impeccable without being at all intrusive. We were asked if we'd like a break between courses (something I find is rarely asked and then delivered on), our wine was topped up always at the right moment, and the waiters were not afraid to have a conversation with you – not only in making food and drink recommendations but on things like the winter weather, Edinburgh's Christmas market and the hotel's renovation. It was never laid-on but, instead, felt like the waiters were attuned to what level of interaction each table might be comfortable with. A survey of the tables around us seemed to suggest the same experience for the other diners.
Some may argue that service only boils down to one thing – getting good tips. But I think that's far too sceptical a viewpoint to take. Sure, it helps you feel comfortable giving away extra money to staff who are friendly but it also makes the dining experience all the more a treat when it's done effortlessly and with charm. Galvin Brasserie de Luxe succeeds wholly on those points and I've no doubt it will grow to be a widely loved favourite amongst locals and hotel guests alike as it becomes more established. The brothers can be proud.