A couple of months ago, I visited The Hollybush in Witney en famille. It was a marvellous, happy experience, one of the first proper lunches that we'd managed this year since the never-ending horrors of lockdown.
Writing about it for The Arbuturian, I was delighted to say 'It is blessedly devoid of pretension, but serves excellent food and decent wine in a warm and civilised atmosphere. It is splendid in all regards. We spent nearly six months fantasising about a pub along these lines, and are only too grateful that it exists. Denizens of Witney, Oxfordshire and the South should beat tracks there forthwith.'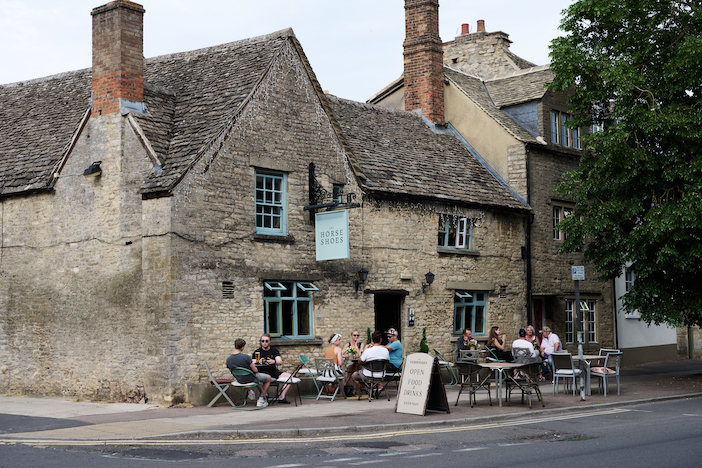 I still stand by all of these sentences. Yet it was with great intrigue that I learned of the existence of a sister establishment on the same street, The Horseshoes, which had a subtly different ethos but the same commitment to excellence.
I was even more excited about the prospect of a visit when I learnt that it had a new head chef in the form of Matt Laughton, who had previously worked at the acclaimed likes of the Swan at Swinbrook and Bakery on the Water at Bourton-on-the-Water. Laughton's pedigree meant that one could expect something considerably more exciting than simple pub food; this was going to be something rather special, we felt.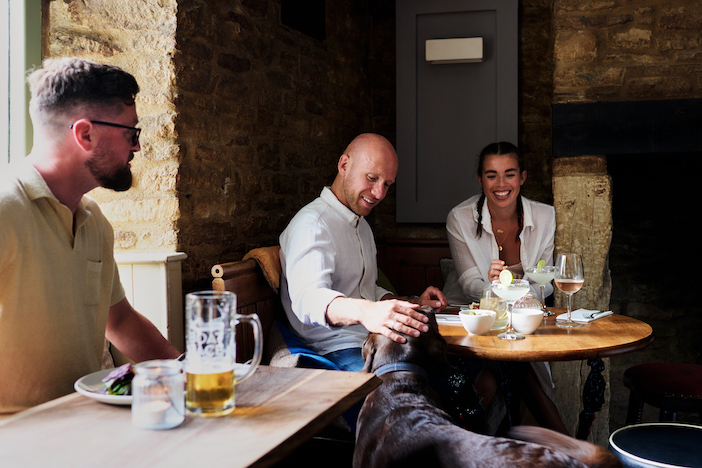 We were not to be disappointed in our high hopes. The Horseshoes has a more obviously 'pubby' atmosphere than The Hollybush; one could easily imagine coming in here for an afternoon pint, or perhaps one of the tempting-looking ciabatta sandwiches being advertised on a blackboard.
Yet we were in for the full experience, and proved extremely glad that we had cleared a couple of hours for it. Starters of Welsh rarebit and scones topped with crab hit the sweet spot between loving homages to old favourites and subtle, modern reinventions of them, just as two specials of lamb cutlets and hake managed to serve excellent-quality ingredients in a simple and unfussy but entirely delicious fashion.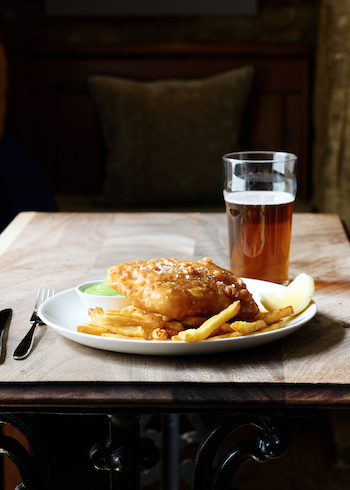 Laughton and his team manage to make dishes that might otherwise seem staples of the traditional pub menu come alive in wonderfully moreish ways. And I should also mention the excellent, comprehensive children's menu, which stretches far beyond the usual basics of burger 'n' chips to offer genuinely interesting options for younger diners. My daughter was thrilled by her chicken schnitzel and mash, and having tried a bit of both, I can happily say that it's far better than many adult dishes I have sampled in far grander places.
It would be remiss of me not to mention the wine list, which the ever-charming manager Tommy offered some excellent tips on. No bottle of wine is priced at more than £45, and the vast majority offer fine choice and value at around £25 a bottle. A glass of Albarino was a zesty, enlivening start to the meal, but even better was a bottle of Navajas Rioja that we shared with the mains.
This is billed as 'the wine that built the Oxford Wine Company', and it's a wonderful, rich and suitably tannic bottle that belies its relatively modest cost with a depth of flavour that suits the dishes wonderfully. If we had been told that it was treble the price, I would not have blinked, but merely commented on what good value it was.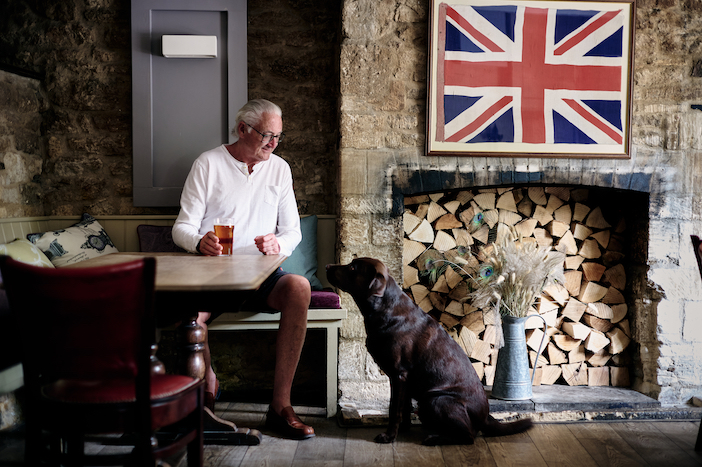 At last, lunch came to a merry end and we strolled out into Witney, en route to the ever-excellent Cogges Farm nearby for a much-needed run about. The Hollybush and the Horseshoes are the finest of double acts, and a welcome reminder of just how good pub food can be outside the bigger towns and cities. We look forward to many repeated visits to both over the years, and that Rioja, especially, will be a staple of our lunches forever more.
The Horseshoes, 78 Corn Street, Witney, Oxfordshire, OX28 6BS. For more information, menus and for reservations, please visit www.thehorseshoeswitney.co.uk.