"No tiny portions, deconstructed dishes, frills or foam – just superb food."
This is the ethos – you might say 'mission statement' – that I see atop the website for The Star in Witley, and it makes for an immediately appealing sentiment. It wouldn't even matter what it looked like (it could be a portacabin, frankly) and the staff scruffy and surly; my interest was piqued. It's a prescient mantra, too, as we seem to have reached 'peak Michelin', with even the humble pub going beyond any gastro aspirations and attempting to compete with the leading lights of the culinary scene.
Set in the Surrey village of Witley, between Godalming and Petworth, The Star occupies a prominent spot on the main road through the village. I'd passed it many times, being Surrey-based, and never given it much thought, but as with anything if you take a moment, it begins to take shape. Under new ownership, a recent renovation retains all the integrity of the classic country pub; low beams, exposed bricks, and an inglenook, of course. Some places just capture that relaxed mis-en-scene; this is one of them. But, for a balmy summer's evening, it's the garden and covered terrace that draws our eye and, once away from the road, it now feels like we're in the countryside proper.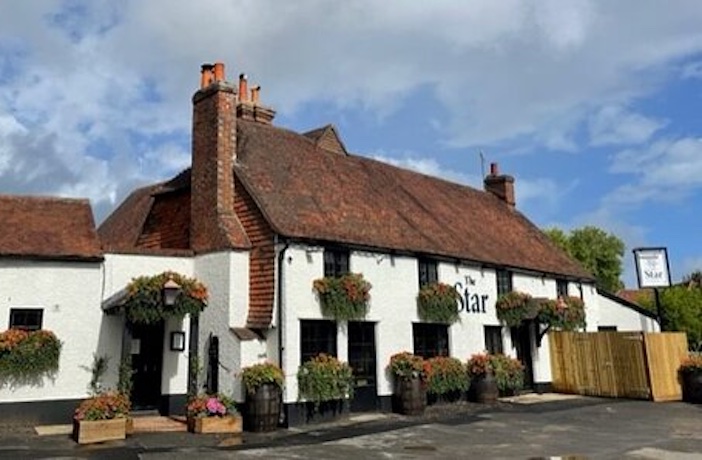 So far, so quaint country pub. But how many pubs have you sat down in and a cocktail menu is included with the a la carte and wine list? These are no token additions either; someone behind the bar knows what they're doing. And on an evening such as this, en plein air, a gimlet and a margarita seem sound choices.
And then it comes to the food, and with a new look comes a new menu. Frills and foam notwithstanding, where most pub menus are instantly recognisable and sufferingly samey, this one makes for a surprising change. Spring onion vichyssoise with salmon toast goes up against chicken livers on toast with radishes and mustard among the starters; roast cod with cabbage and brown shrimp slaw competes with asparagus, courgette and spinach gnocchi in the mains. Staples are given a spin, everything becomes choice. "Rather than knowing what you want before you've walked in the door," Mrs L remarked, "you find yourself trying to decide." And that's a good thing. Choice makes for yearning.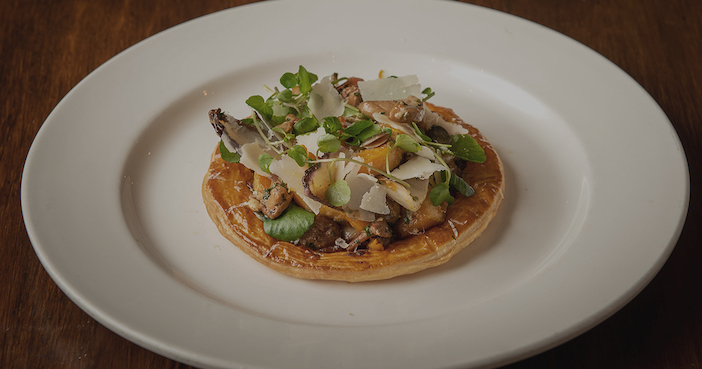 Light starters of scallops with bacon and cured trout with fennel make for a splendid, summery opening salvo, accompanied by a soft, chilled Gavi, and as we chat over the birds' evensong, Mrs L and I are thanking our stars (ahem, pun intended) that we may have a new favourite haunt within reach.
As the sky darkens, we go a bit more daring on the mains. The Star's new owners are supporters of the Cabrito goat company, doing wonders to ethically manage the unwanted male stocks in the goat dairy industry, and as well as a pop-up in the garden all summer, serving tacos, burgers et al, there's a fine kid steak on the a la carte. See, that's a novel inclusion on a pub menu. It's given a take on lamb, with broad bean and mint, and a touch of bitterness from artichokes. Bar it being a shade on the tough side, it's a great addition to a pub menu. On the other side of the table, I'd coerced Mrs L into the Venison papardelle, who was concerned it would be too heavy, but it was happily the opposite, with no loss of flavour from the richness of the venison, and both complimented by a glass of silky merlot.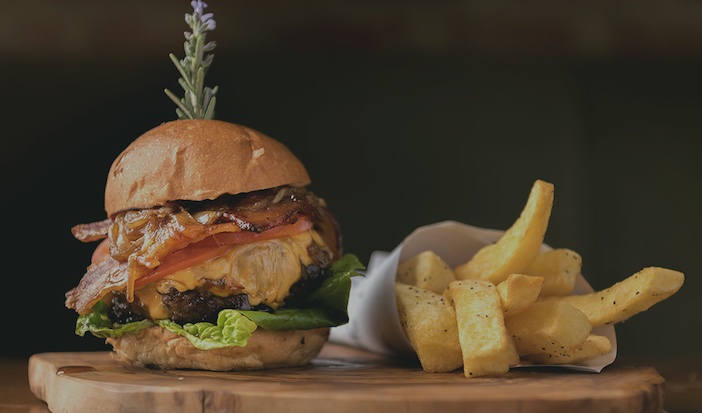 As we mourned the near end of this delightful evening in rural bliss, we couldn't resist dessert. On the plate, they may seem pedestrian in presentation (I defer to the statement at the front of this piece), but they are exceptional – not to mention surprising. The dark chocolate delice, you wouldn't know it was soya, if there was such a thing as a healthy, indulgent dessert. But the custard tart. Well, that's worth the trip alone. That custard tart would rival Marcus Wareing's.
As it turned out, far from being a backwater portacabin with surly, feckless staff, The Star also happens to be an exceptionally inviting spot to dine, and the staff are as effortlessly easy-going as they are accommodating.
Irritating, isn't it, that they seem to have got it all just right.
The Star, Petworth Rd, Wheelerstreet, Witley, Godalming GU8 5LU. For more information, and for bookings, please visit www.thestarwitley.co.uk.
The GOAT pop-up runs throughout the summer in the garden. For more information about Cabrito, including ordering their sustainably-sourced goat meat, and for recipes, please visit www.cabrito.co.uk.