For most of last year, and some of this, I made frequent visits to Manchester. These journeys 'oop north' were a chance to think and reflect (I always maintain that I do my best thinking on trains) and consider trips to destinations further afield. In fact, the reasons that took me to Manchester were forged over conversations about journeys in South America; places visited, and those yet to be discovered. These days, while the commute is closer to home – Chorleywood doesn't have quite the same drama, although curiously, while technically inside London's 'zones', it's only half an hour shorter than the journey to Manchester – when I waltz from the platform at London's Marylebone on my return to the capital, there's a place nearby that serves happy reminders of Manchester and South America, and provides ample opportunity for pensiveness. There is a link, I promise.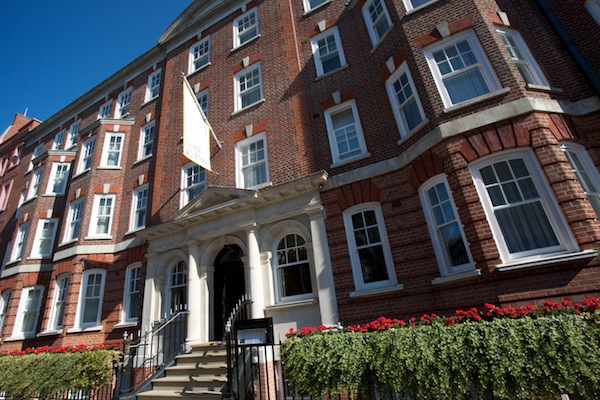 The 45-bedroom, Edwardian fronted '10 Manchester Street', part of the Bespoke Hotels group, is this combi venue. I first discovered it when attending a 'ladies only' cigar tutorial evening – one that was drenched with different aspects of real latino soul by the visiting Cuban cigar specialist and his glamorous wife, attracted here no doubt by the hotel's stylish décor and distinct 'eau de luxe' in addition to more serious business pursuits. And now they are tapping into a new market – smoky senoritas. For something that might more often be associated with a gentleman's club this city bolthole, underscored with elements of art deco, boasts its own alfresco but enclosed cigar terrace – a hallowed place of sultry darkness where hotel residents and passers-by alike sink into designer chairs under outdoor heat lamps in a relaxed environment. Very comfortable, very high-end, very cubano – I'm sure you'd agree.
On that evening we met our Hunter & Frankau tutor, the names behind the design of the hotel's walk-in humidor and the official importer of Cuban cigars to the UK. Here you'll find an ample selection of hand rolled Havanas, from Cohiba to Montecristo to the well-known Romeo y Julieta. As a cigar novice, it was interesting to learn more about these iconic items, so often glamourised the world over, and more often than not a reserved masculine domain. From being shown how to cut and light the cigar, hold it, smoke it and gracefully extinguish, there are a good few life skills here that ladies can pick up without the sometimes judgmental eyes of our male counterparts. It's all about avoiding the unravel – wrapped to perfection by the cigar assemblers back in Cuba.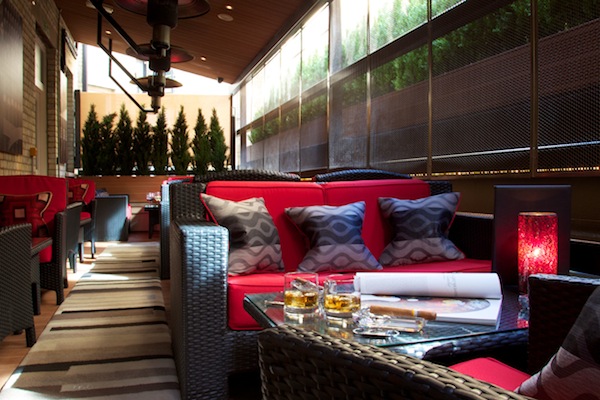 To avoid a dry throat post-smoke, the Ten Lounge Bar will cleverly pair a cocktail to the myriad of flavours of your cigar of choice, shaken together by Head Mixologist Joel Lawrence. Flutes of fizz followed by aptly pink, herbaceous and well mixed Edgerton gin was on the menu, but they also do cigar evenings that are paired exclusively to Champagne: sophisticats take note. With a good girlfriend, or a gaggle of luxuriant ladies, it proves quite the desirable environment – near enough to the buzz of fashionable Marylebone High Street, yet neatly enclosed just enough to mean you can sit dreaming of past adventures, or practicing for future ones. And have plenty of time to think.
Ten Manchester Street Hotel, Marylebone, London, W1U 4DG. For more information about the hotel and its events on the cigar terrace, visit the website.