It doesn't take much to get The Arbuturian down to Lime Wood in Hampshire. It's our favourite pony-strewn stomping ground in the New Forest. So when we received word of a trio of new 'rewilding' retreats, this journalist immediately dug out her walking boots.
Fitness-wise, you can choose between low, medium or high intensity, however the objective is one and the same: to flick the 'off' switch by hurling yourself headfirst into the New Forest. It might sound prosaic but it works. Whether it's the highly oxygenated air, the damp crackle of twigs under foot or some mysterious ancient woodland voo-doo, a few days' deep breathing at Lime Wood might just be the thing to get you through winter. It certainly helped me.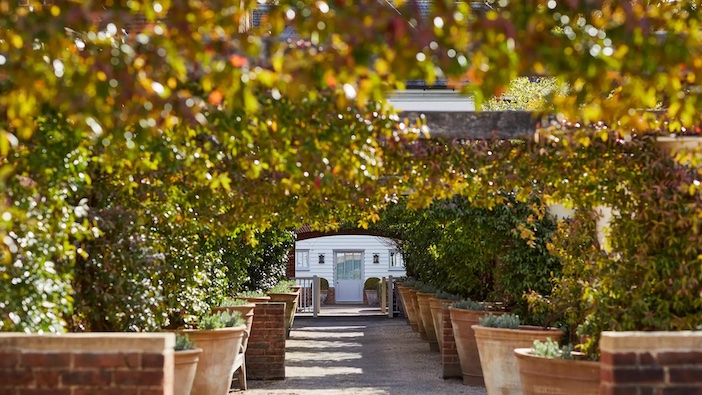 Upon my visit, autumn was in the air. Log fires were being lit in the main house but the sun was shining so off I went with Lindsey, Lime Wood's nimble forest-bathing expert. Scoff all you want but I'm a convert. If you love nature and beautiful surroundings, there's nothing to dislike. Forest bathing is essentially a walk in the forest – with heightened focus. We ambled from glade to glade, pond to pond and frond to frond, Lindsey's ears pricked like a forest elf. From time to time, we'd pause for a few minutes' silent contemplation or to observe something ordinary yet totally extraordinary: fractals in fern leaves, soft undulating carpets of moss, a darting vole. At one point, my guide rootled around in her backpack only to produce a jeweller's eyeglass with which to study some lichen up close. Like really up close. And guess what? It was ravishing. Like something from the jewellery pages of How to Spend It.
Back at the spa, lunch was at Raw & Cured. Star nutritionist Amelia Freer consults on all the menus here, which are largely plant-based, high-fibre and designed for sharing. Home-fermented sauerkraut, butterbean hummus and smoked salmon paté are among the highlights but pretty much everything you put in your mouth is hip and healthy. The restaurant's courtyard lined with bushy herbs and olive trees is a real suntrap, so bagsy a table outside if weather permits.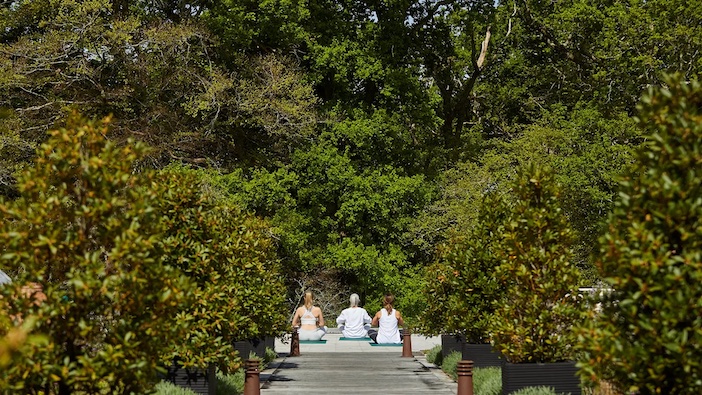 Next, I was pointed in the direction of what looked like a giant canvas shed on the lawn. Erected during the pandemic in line with government guidelines, it was deemed too lovely to subsequently tear down, so remains a delightful space for yoga and pilates. With the sun streaming in through floor-to-ceiling windows and the wind audibly rustling the branches of nearby trees, it didn't feel a million miles away from a yoga class on an African safari camp.
Elvira, our instructor, used her 25 years of experience to nudge us into positions no one should try at home (a variety of baby poses conducted with an ottoman under our bottoms to stretch out our lower backs). Needless to say, after the groans had subsided, we all felt a whole lot lighter and looser. By the way, if you choose the higher intensity retreat, instead of yoga, you'll be doing kettlebells or cardio circuits en plein air.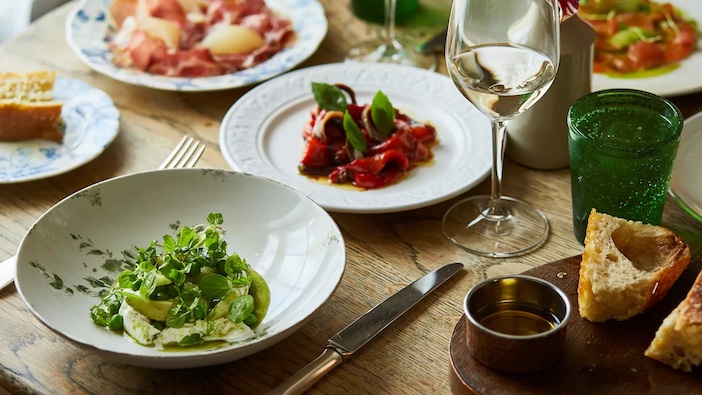 A nap, snack and heavenly deep-tissue Bamford massage later, myself and my fellow 'rewildees' were installed at Lime Wood's main restaurant, Hartnett Holder & Co. Russell, the sommelier, came up trumps with a clean and vibrant biodynamic Alberigño to accompany our starter – a thing of such delicate beauty it felt criminal to cut into it (a single stuffed courgette flower, in case you were wondering). Be warned, the mains at HH&Co are hefty. Hefty and glistening. Angela Hartnett and Luke Holder are two of the UK's most prominent chefs and they don't mess about. Spaghetti with Cornish lobster; Cacao e Pepe and Salt-aged beef rib from Glenarm Estate are among the crowd-pleasers.
[Sidenote: Try not to overdo it on the moreish focaccia and salami rossi brought to the table because it will cost you your pudding. Well, it did mine anyway.]
You may or may not have ascertained by this point that these 'rewilding' retreats are not for weight-loss or detoxification. Far from it. What they provide is something altogether more nourishing and rewarding. A connection with nature. Time out to recharge. The opportunity to be kind to yourself. Properly kind.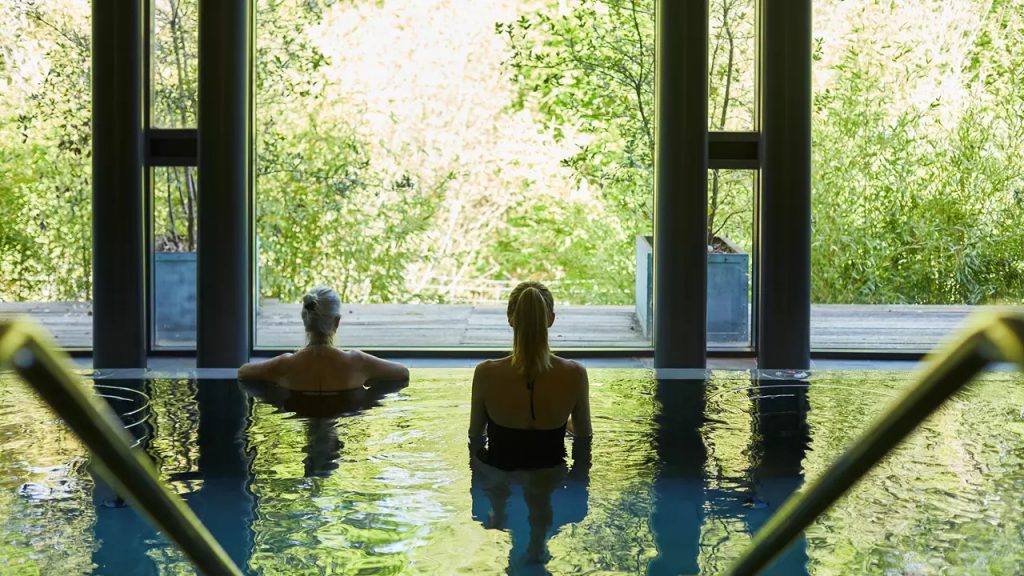 Looking back, one of the most memorable moments for me, was in the forest with Lindsey (the aforementioned elf) reciting a poem by Danna Faulds entitled 'Walk Slowly'. To be honest, it had felt a little odd at the time, standing there among the tree trunks listening to her read out loud – especially when a dog-walker wandered past – but one of the lines has stayed with me. "It only takes a reminder to breathe, a moment to be still, and just like that, something in me settles, softens, makes space for imperfection." It's an important reminder that nothing in life is ever perfect. Perfection doesn't exist.
Although, to be fair, Lime Wood comes close.
Lime Wood Hotel, Beaulieu Road, Lyndhurst, Hampshire SO43 7FZ. Lime Wood's 'Rewild Yourself' retreats run during autumn and spring. Spa days at Lime Wood's Herb House Spa operate all year round from £225 per person. For more information, and for bookings, please visit www.limewoodhotel.co.uk.
Follow Leo's adventures on Instagram @leonorabear or Twitter @leobear