That Italy has some of the best food in the world is no secret. That the region of South Tyrol produces some of the finest in a country bursting with gastronomic specialities is perhaps less well known. In fact there is a higher density of Michelin-starred restaurants in this province than in any of the others in the entire country (17 in total with 20 stars between them). So it was with drooling anticipation that I went along to sample Michelin-starred chef Andrea Fenoglio's 'deconstructionist' take on typical South Tyrolean fare at 'Sub-Zero' in Knightsbridge.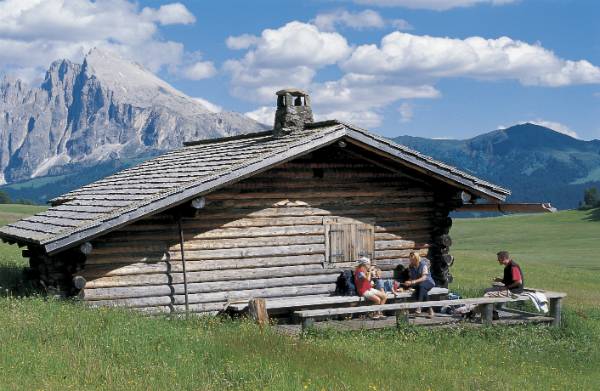 My first surprise was that 'Sub-Zero' was no restaurant but a chic kitchen showroom whose celebrity clients beamed down from portraits on the stairs (and included, oddly enough, the Pope). Plied with a fine sparkling wine (the region's whites do particularly well from the sunny days and cool nights) my next impression was that the assembled bunch of journos and I would be herded into some vast walk-in freezer swaying with meat carcasses and forced to write a favourable review at spaghetti-point. The reality, in fact, was far more chilling.
Led down the echoey metallic stairs (I'm sure the Pope followed me with his eyes), at the bottom we were confronted by an enormous marble-topped kitchen island bristling with spatulas and blinding stainless steel pans. Behind it stood the genial form of Andrea Fenoglio himself, flanked, like a general, by his two sous chefs. The gas was lit, burning an eerie blue. Before any of us knew what was happening, the term "cooking masterclass" was heralded and volunteers were called for. With typical journalistic brio we stood with eyes lowered, hoping that the fool to the left or right would do the decent thing and fall on their sword. It wasn't to be. Known to the folk at 'Südtirol' from a trip earlier in the year, I was summoned forth from the crowd. Within a few minutes I was wrapped in an ankle-length apron of heavy brown canvas stirring a pan of glistening risotto. A lady from the BBC ladled water onto the mixture with a whimper of laughter. She was terrified. We all were. This was to be the fourth course.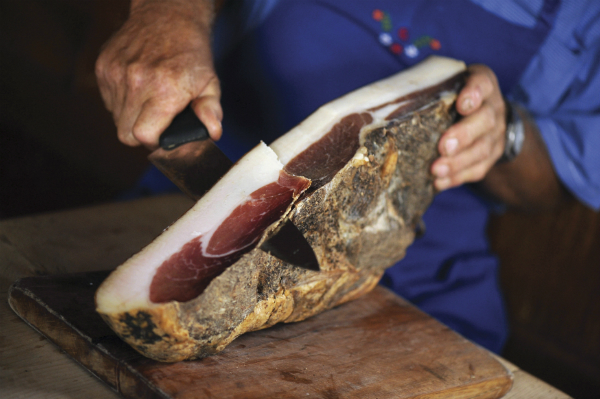 Now, I'm no stranger to the kitchen, but all that standing around strikes me as a touch unnecessary. My usual MO is to set everything a-cooking and then to disappear to the shower with "turning and checking" instructions left with my wife. Emerging fresh from my ablutions I normally find supper ready and, as originator, claim full credit (a method which is beginning to show signs of wear). So it was with some alarm that I received the great chef's instructions to stir the risotto for fifteen minutes – continuously.
"The wooden spoon should never leave the pan," he warned.
Somehow I managed, with the lady from the BBC ladling stock on whenever the mixture thickened. The result though was not disappointing, even warranting a nod from Signor Fenoglio.
It was during this time that the first course (of seven) was served – the intriguingly titled "Liquid Pizza". Now in Scotland, one might reasonably expect this dish to be served as a blended alternative to that other Scottish staple "Deep Fried Pizza". Fortunately our chef hadn't served an apprenticeship in a Glasgow greasy spoon. What we got instead was a shot glass in which glistened a yellow oil bobbing with what appeared to be croutons. We were instructed to knock this back – like a shot. The effect on the palate was immediate and rather unique. It was indeed like consuming pizza in liquid form with the difference being that the flavours could be tasted separately, distinctly and with delightful piquancy.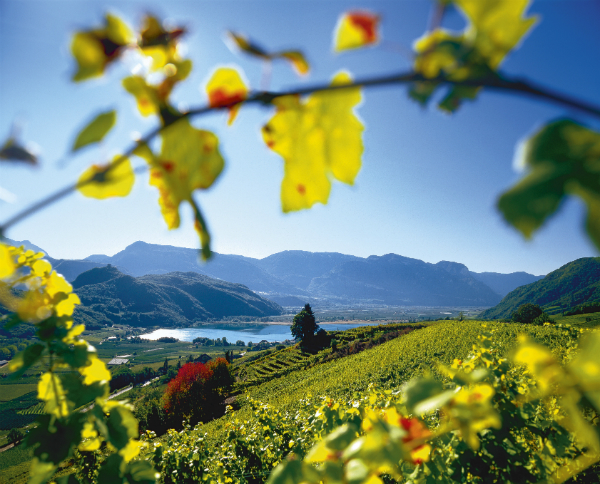 This was my first indication as to what was meant by the description of Fenoglio being a 'deconstructionist'. He was interested in the essence of a dish and in the flavours, and in isolating these to best effect. With an Italian father, an Austrian mother and a life spent in the South Tyrol, he was in a unique position to cast a discerning eye on the cuisine of the region which is often described as combining the Alpine with the Mediterranean. Yet he is not an iconoclast. It is clear that he cherishes the traditions in the cooking but seeks to view it, and help others do the same, with fresh eyes.
Having wolfed down two of these liquid pizzas (for research purposes only) we were then presented with a thick white china spoon on which was perched a yellowing ovoid. "Seemingly an egg yolk, but actually a yellow pepper with Bagna Càuda" was the dish description, like something out of the Ancient Régime. We were encouraged to tip this "egg" into the back of our throats, like consuming an oyster. The resulting explosion of warm flavours again set my taste buds scuttling to discover what they were. 'Bagna Càuda' (literally "hot bath" in Italian) is another classic dish composed of garlic, anchovies, butter and olive oil but once again, Fenoglio, in playfully reinventing the presentation, prompts the diner to solve what he is being fed and, in doing so, really consider the flavours.
The masterclass experience was at an end and we were led into an adjacent dining room where a long, broad table was set. The room fell away to darkness which helped focus the attention on the parade of delicacies which would soon be appearing.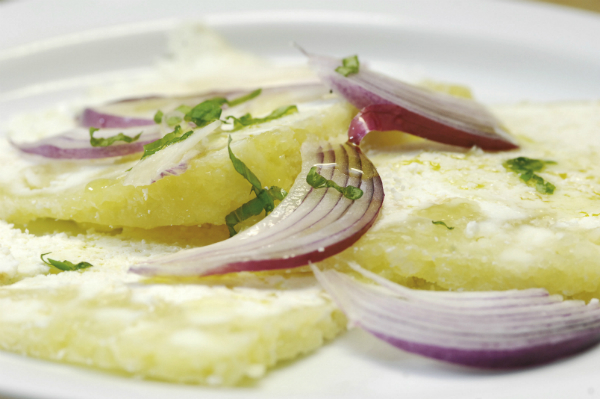 "Fillet of Smoked Mackerel with Apples and Ginger" came next, combining the fruit of which the region is justly proud (apparently 12% of Europe's apples come from the South Tyrol) with the venerable fish popular in the province. The ginger gave the whole an intentionally Eastern flavour. Most intriguingly was that the dish was served encased in a glass dome, like a little bell jar, within which swirled a white mist. This dissipated on removal leaving the pungent but not unpleasant aroma of burning ganja (a variety of legal herbs I was assured).
The risotto with which I had dallied came next (although with relief I discovered that mine didn't make it to the supper table). In my experience risottos are either exquisite or lifeless stodge. This one combined a species of high altitude wild spinach – "Buonenrico" – with a local cheese called "Graukäse" (literally "Grey cheese") which had the crumbly texture of a Caerphilly but with a much sharper flavour. I have never had a decent risotto outside Italy. This was a first. It was superb.
By now the dinner was in full swing. To my left was the charming Karin form Südtirol. To my right was the Welsh author and poet Owen Sheers. Together there were probably about sixteen of us. It reminded me of one of Heston Blumenthal's televised gatherings and then it struck me that Signor Fenoglio is not unlike our own culinary wizard. Both are chef/restaurateurs (Fenoglio operating out of the Michelin-starred "Sissi" in Merano) but moreover, both are interested in food as being considerably more than just this: as culture, science, art.
"Veal cheek braised in Lagrein" (a red wine grape native to the region) stood, I suppose, for a main, but its size was that of the starters and in reality it could be looked on as being one of a parade of dishes of equal import. It was smothered in a rich, viscous sauce and was delightfully tender.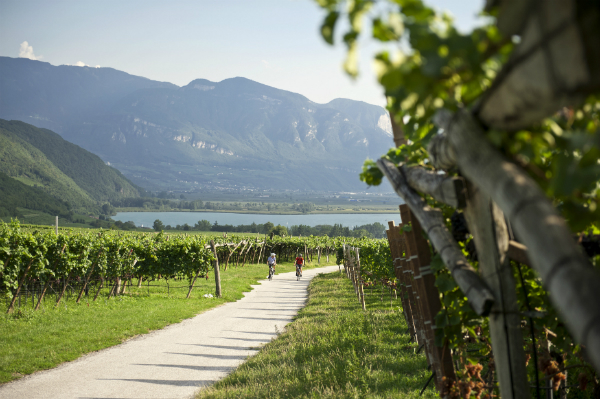 Apple strudel is, of course, a Viennese classic and I was curious to see the chef's "Modern Take" (as it was described in the menu). Like the Bagna càuda it came as a conker-sized ball balanced on a white china spoon. The only way to eat it was in one and I confess I was slightly disappointed not to be wading through a bowl of the stuff. But this was not that kind of meal and Andrea Fenoglio was not that kind of chef. The flavours, as with everything else, were impeccable, and burst in the mouth like sherbet.
Chestnuts are another staple of the region and we were told that the chestnuts contained in the ice cream were the first of the season. It was deliciously light and delicate with a sorbet-like consistency.
The meal was at an end. There were few remains on the table which is probably as good a sign as any of a meal's success. We had also despatched a good many bottles of the Valle Isarco Riesling Aristos 2011 (mineral, but refreshing) and the Lagrein Riserva Doc 2009 (dark and full bodied). Each of us was then presented with a 'goodie' bag. Unlike the usual disposable guff these things contain, this one, rather originally, had the full material ingredients of the "Buonenrico" risotto together with the recipe. I tried it out on my wife two days later.
"Darling, this is one of the best risottos I've ever had," she murmured between mouthfuls. It was pretty good. But then, was she just saying that because the fifteen minutes of continuous stirring had kept me out of the shower?
For more information on the region and its food, visit the website.