If ever the old idiom of necessity and invention was to be applied, it's now. Among the many ways the world is adapting in the current climate, there are none more inventive than the restaurant trade. While baby steps are being taken to coax a return to dining out, it's encouraging to see alternative routes to bringing that 'night out' in.
Take-away clearly is providing a convenient alternative to the wary diner, but with it comes the inevitability of tepid/overdone/gelatinous offerings when it comes to plating up. Better than that, restaurants are adapting with some novel ways of bringing their experience at home. A sort of halfway house between take-away and recreating a meal in our kitchens, DIY kits from our favourite restaurants are on the rise. Hawksmoor, for example, have 'Hawksmoor at Home' experience, full meal kits (including wine and cocktails). But you'll only have yourself to blame if your steak's overdone. Similarly, Indian innovators, Gunpowder, have recently launched their DIY box, with dishes marinated and oven-ready so even the most inept egg-boilers will be able to get some approximation to service just off the pass.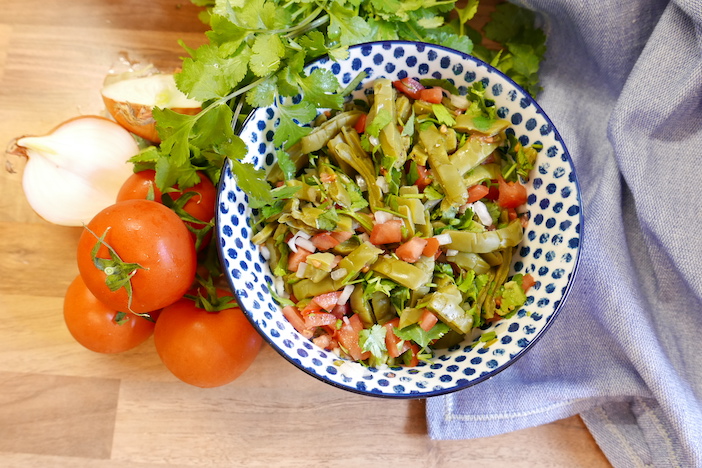 While most culinary experiences are now being cleverly catered for, there's one favourite which is still rather eluding me. Mexican. And a recent discovery makes me think that when it comes to bringing our favourite meal out home, we can go one better – to the source.
Started by former restaurateur, Katya Torres de la Rocha, MexGrocer has been supplying authentic produce to the restaurant industry since 2009, and are now producing meal kits to deliver to homes nationwide. Theirs is no pastiche offering either. Products are sourced directly from the country, many from small local producers. It's probably why their client list reads like a phone directory of every Mexican restaurant (and others, incidentally) you've ever eaten at; from Wahaca, Tacos el Pastor, Ella Canta, Café Pacifico and Santo Remedio to name but a few. With a pedigree like that – and a taco craving gnawing at me for weeks – I ordered a 'Best Of' box and announced to Mrs L that, come the weekend, I shall be taking her to one of the finest Mexican cantinas our house had to offer.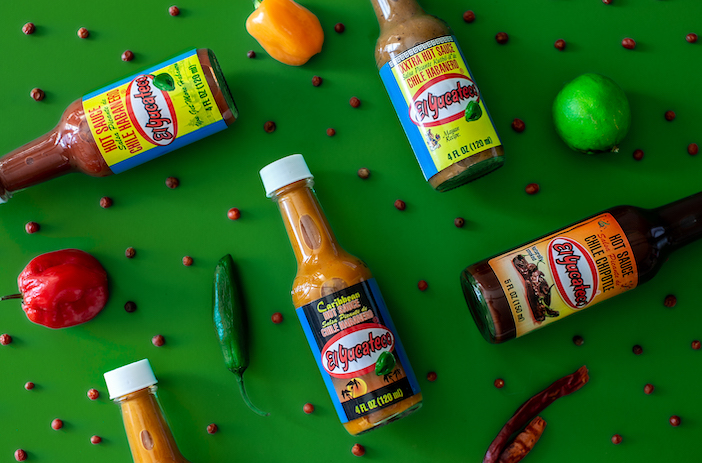 Unlike DIY recipe boxes, with each ingredient provided and instructions for creating your meal, this is a pantry box. It's designed to build up a cupboard and expand your repertoire for Mexican cooking: there's chickpea flour, maize flour, Tajin seasoning, cans of refried pinto beans, jalapenos, black beans, a jar of pickled cactus, Habanero and Chipotle BBQ sauces, among much else.
Unpacking the box, I'm reminded of my first box of Lego. I'm excited but a little baffled. I'm by no means unfamiliar in the kitchen, and I recognise the ingredients, but I don't know where to start. A bag of maize flour. Clearly for tortillas but do I add milk? Water? Eggs?
Mexican food, by its nature, is rustic, and simple to create, but does need some specifics. A tortilla press, for example, wouldn't go amiss. And while it does require putting a shopping list together for some fresh ingredients, fortunately, there are recipes on hand.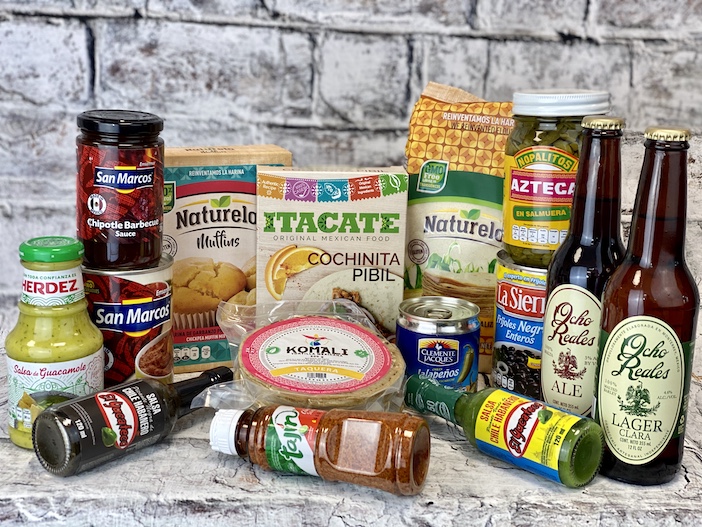 And, among the base ingredients, there are some good shortcuts. Ready-made Komali tortillas, for soft tacos, for example. I opened the packet and a waft of Mexico hit me like a train. There is, too, a box of Cochinita Pibil; not the sauce mix but a vacuum-packed bag of the genuine article. This is a good find. A jar of mole sauce I bought on a road trip round Yucatan to recreate this pulled pork classic stills resides in my cupboard, it expired in 2014 – that's a measure of my attempt to recreate it.
Consulting the recipes online, fresh ingredients gathered, I pop open an Ocho Reales (also in the box) and get to work. As if on cue, the theme to The Good, The Bad and The Ugly comes on the radio as I'm slicing tomatoes for the cactus salad. The gods are looking down on me, clearly.
Digging out the half-empty bottle of Duty Free Herradura from that previous trip, I pour a shot and serve up, and taking a sip alongside the first bite of that pork pibil taco I'm suddenly in the small taqueria in Merida in 2012. Mrs L asks Alexa to 'play some Mexican mariachi music', and the night is made.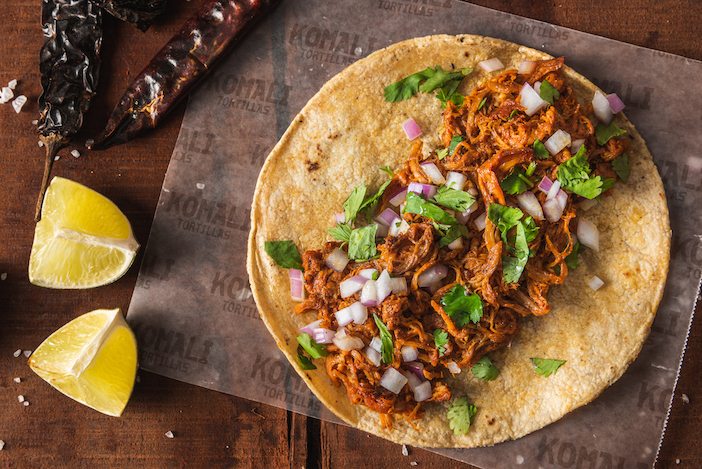 It was a feast that just kept giving. The cochinita pibil tacos, with freshly pickled onions (ahem, thanks for the recipe, Thomasina Miers) and lime sour cream, absolutely divine. My cynicism over vacuum-packed pork pibil was unfounded. This was transporting me across the Atlantic. Black bean (stirred up with spring onions and chipotle barbecue sauce) and cactus quesadillas glued together with cheddar on tortillas, better than anything I'd had in the UK.
We cheated a little, admittedly. Feta stood in for queso fresco in the cactus, avocado and tomato salad, and I had to defer to Old El Paso tortillas (forgive me, Katya) for the quesedillas – but there's still confections galore in the pantry. And plenty of leftovers. This, then, is just the beginning. As I go online and look at the range available – can we ever get enough Yucateco habanero sauces? – a new menu for next weekend is already evolving.
And that tortilla press is just a click away.
MexGrocer AT HOME Best of Mexgrocer kits cost £49.90 (with free delivery) and are shipped nationwide. Other kits include Burrito kits, Quesadilla kits, Bloody Vampirito (tequila-laced Bloody Mary) kits and more. For more information, including the full range of products, please visit www.mexgrocer.co.uk.