January's news-stand covers tend to give the impression that most of us were given hair shirts for Christmas. Seldom a good look – and they don't half get in the way of taking a peek at what Nature is up to. Whilst we've been shuffling out of our festive cocoons she's bounded into the new year all bright and perky and up-and-at-'em with some real treats for the kitchen. There's enough colour and flavour to brighten even the dreariest of January days.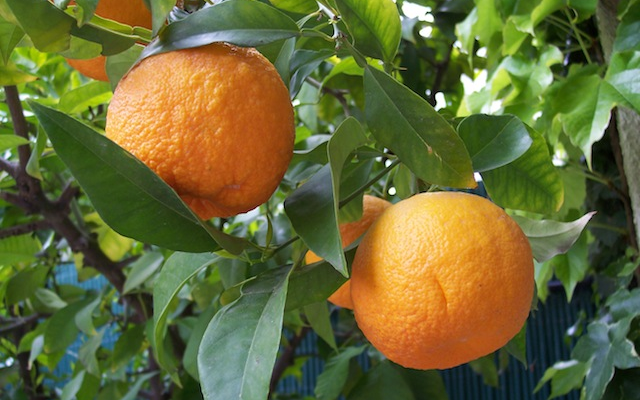 Eat more fruit! the headlines finger-wag. Alright then. Let's start with oranges. Or more specifically the bitter Seville oranges that are in season for January and February only. Their brevity has done nothing to diminish our love for these bright beauties. They were hugely popular in Britain for quite some time before burgeoning trade links with the east brought their sweeter cousins over in the early 17th century. It's interesting to note that many of our traditional dishes which call for oranges probably originated not with sweet ones but with the Sevilles.
Take advantage of how they cut through the intensity of red meats by adding a strip of their zest to beef or venison casseroles. Elizabeth David has a lovely recipe for partidge that's pot-roasted with sliced Seville oranges, white wine and garlic. I almost – almost – hesitate to mention Duck a l'Orange. Does it still suffer from being a 1960s joke? Maybe. Maybe the laugh is on us for consigning it for so long to the 'deary me, no' recipe list. Try this bigarade sauce (bigarade being the french name for Seville oranges) with some duck breasts and you'll see what I mean.
Bigarade Sauce – for two servings
Pare the zest of two Seville oranges as thinly as you can and cut into super-thin strips. Give them a few minutes in rapidly boiling water, drain and then leave to cool.
Heat 1.5tbsps granulated sugar and 1tbsp sherry, red wine or balsamic vinegar in a saucepan until it goes a light caramel colour. Pour in 200ml duck, chicken or veal stock and let it simmer for 5 minutes to reduce.
Add the juice from the two oranges and the zest strips. Reduce a little more if you feel it needs it and then finish by whisking in a knob of butter for shine.
Seville oranges are excellent for sweet dishes too. You could try an orange meringue pie. Or an orange curd. Or marmalade. Now there's a good job for a rainy January weekend.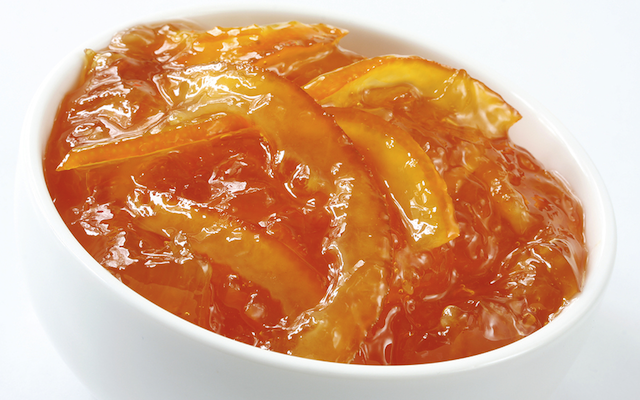 Any time now we'll start to see the first of the forced rhubarb crops. So much lovelier than the summer season version. These forced ones are gloriously, candy-flossly pink with a vibrance of flavour that lives up to their looks. I like to make batches of rhubarb cordial. Very good indeed with sparkling water, sparkling wine, or with gin for a rhubarb gimlet. Wash and trim but do not peel 700g of forced rhubarb. Cut into 10cm chunks and bring to a boil with 220g caster sugar and 600ml water. Leave for 20 minutes with the lid on then turn the heat off and leave for another hour. Strain through a fine sieve, really pressing at the fruit to get all the juice out. You should get a litre or so of cordial that will happily keep for a month in the fridge in sterilised bottles. And the rhubarb puree you're left with in your sieve is a winner with ice- cream.
Please don't be fooled by the supermarkets into any imported rhubarb. It has got to be bought British. And – if at all possible – bought Yorkshire. There's an area between Leeds, Morley and Wakefield which has become known as the 'Rhubarb Triangle'. Since the late 1800s growers there have been making a name for themselves with forced rhubarb. So much so that they've been given Protected Designation of Origin status thus putting Yorkshire forced rhubarb on a par with champagne and parma ham. And why not.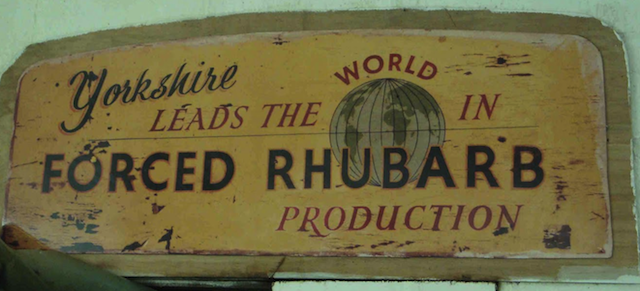 The ground in that part of Yorkshire is part of the reason their rhubarb is so special. Wakefield is also one of the very few places in the UK where liquorice can grow. There's something about that soil. But it's the growing in the dark that differentiates forced rhubarb from the summer crop. Dark which is so critical that tours and cropping are done by candleight so as not to disturb the rhubarb. Legend has it that forced rhubarb originated in Chelsea Physic Garden when a bucket was accidentally left over the plant. Rather fancier pots are available now for anyone looking to have a go at their own – rhubarb is still one of the most popular allotment crops.
As is beetroot. Some of the glossiest beetroot I've ever had was from a friend's allotment. January's beetroots will need rather longer cooking time than the young roots of last autumn. Speed them up by peeling and cutting into wedges before roasting. Add in a handful of shallots, a sprig of rosemary, whole garlic cloves, olive oil and seasoning, and in 45 minutes or so (at 190C) you've got something smashing.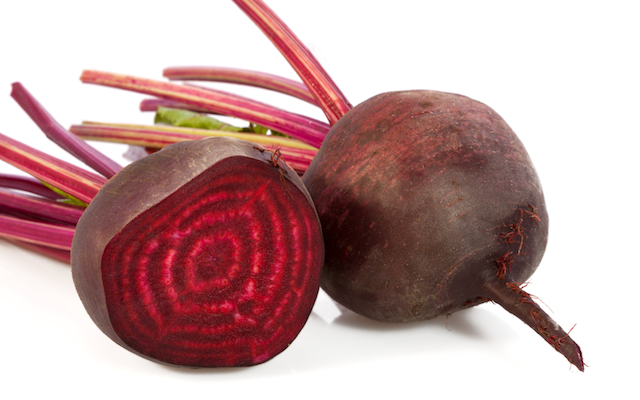 Anyone clinging to the idea of detox can satisfy themselves with the knowledge that beetroot is supposedly good for cleansing the liver. Just in time for Burns Night on January 25th. A night of haggis and whisky and poetry that humbly began just as nine friends who got together five years after Rabbie's death for a dinner in his honour. They couldn't have had any idea that over 200 years later it would be such a far-flung and popular tradition.
I have two Burns Night tips to share: 1) Marks and Spencer's haggis is for my money less greasy than the omnipresent Macsweens; and 2) bash your neeps and your tatties together, add some chopped chives and you've got Orkney clapshot. The herbs give a pleasing onion-ness and their green flecks manage to brighten the plate up somewhat.
New Year blues? Nah. Bring it on.