The artist formerly known as Boothby and I are in the QT basement club ('where no two nights are the same') that has speakeasy vibes, as a well-drilled smooth groves ensemble perform songs that we know ('My Girl', 'Let's Get It On') and songs that we do not. There is strong drink before us. Very soon, there will no longer be strong drink before us. But there will be more strong drink brought to us afterwards.
This is, generally speaking, not how I expect to spend my Tuesday evenings. But on the other hand, I suppose it's as valid a way to enjoy an evening in London as any other. Why, we could be out at a cockfight, or in a louche Soho bordello, or at an improving lecture at the Royal Geographical Society. But no. Instead, we are singing along to the songs with an enthusiasm that belies the fact that, shortly, we will have to head upstairs for dinner, and, naturally, more strong drink. 'I have my girlfriend's birthday party tomorrow', Boothby muses, almost plaintively, as the promised strong drink arrives in front of us.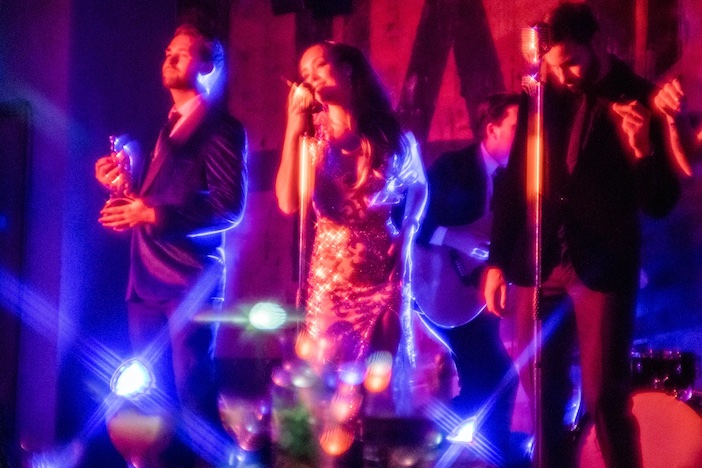 Middle Eight is not, shall we say, a conventional hotel. Unlike most of its five-star ilk, it has a welcome absence of formality from the moment that you arrive on Great Queen Street, the halfway point between Covent Garden and Holborn. Rather than the usual stiff reception desk and unfriendly staff, a smiling and stylish person offers you a glass of Prosecco and checks you in on an iPad. Then you're whisked off to your room, which, for the night I'm staying there, is one of the hotel's most impressive suites, called none other than Tracks.
I'm not entirely sure why it's named that, but given that the room is larger than some flats I've inhabited, I am prepared to put up with whatever nomenclature the owners feel is appropriate. Tracks does not feature merely an enormous – and very comfortable – bed, but also a sitting room that contains a wide variety of genuinely interesting and well-chosen books, a free minibar, a mini-kitchenette – which I did not take advantage of, alas, as it seemed better appointed than my own – and an open-plan bathroom with an enormous freestanding bath.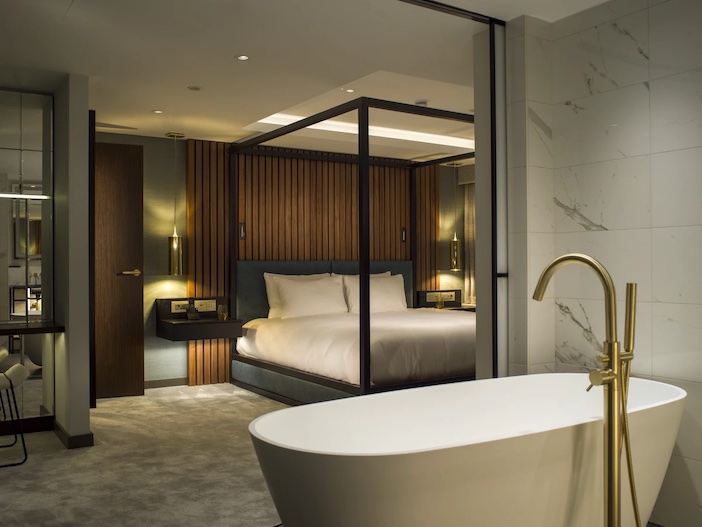 The overall impact is somewhere between hugely welcome – 'luxury' doesn't even begin to do it justice – and almost overwhelming. But it's a wonderful place to lounge around, listening to one's chosen music on the Sonos speakers that adorn every room, and before I know it, it's time to rendezvous with Boothby, take a glass of wine from the minibar and then head downstairs for the QT knees-up. I especially enjoy an excellent gin and tonic from the fine Silent Pool distillery, and Boothby raves about his cherry Negroni; a sharing plate of charcuterie is highly welcome as well, as we soak up the atmosphere and the 'vibes'.
Then it's back upstairs to the hotel's Sycamore restaurant for a suitably decadent repast of Italian cuisine, where we take yet another cocktail – by this stage of the evening, I'm beginning to suspect that there is some nefarious practice hard at work – and peruse the menu. The dishes that we order might be reasonably unadventurous – burrata and bruschetta to share to start, tagliata and rib-eye steak for mains – but it's executed superbly and served with panache by the excellent and friendly staff. We are steered towards a fine bottle of red wine (more booze! O tempora! O mores!) and it's a perfect accompaniment to the meal, before we retire hors de combat, me to the inviting depths of the enormous bed and Boothby to whatever far-flung stop on the Piccadilly line claims him these days.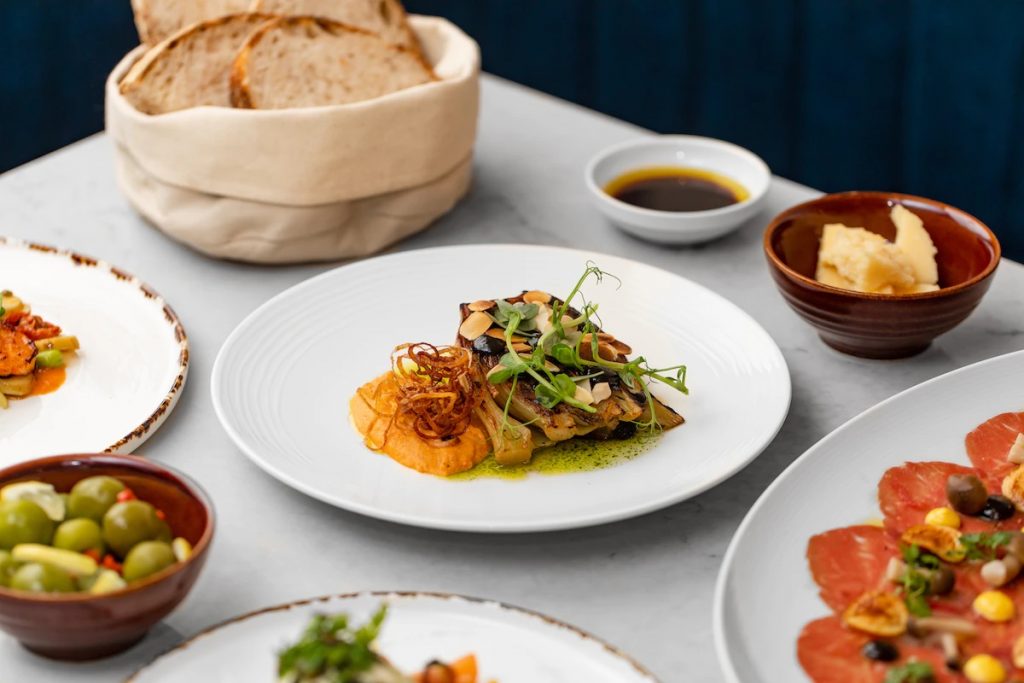 I awake the next day with a sense of exhilaration, rather than anything more unpleasant. I breakfast lightly in Sycamore – a small Eggs Benedict on focaccia, a nice touch – and then it's time to resume normality once again. But as I reluctantly check out, I take comfort in the fact that high-end hotels – even ones as perfectly formed as Middle Eight – can still bring a welcome touch of eccentricity to one's stay. Long may this tradition reign. But next time, perhaps I'll have one cocktail fewer. After all, I have a reputation to maintain.
Middle Eight, 66 Great Queen Street, Covent Garden, London WC2B 5BX. For more information, including details of offers and gift vouchers, please visit www.middleeight.com.