With spring sprung, Aintree run, The Voice won and the boat race to come, we turn our hand to domestic matters; and Angela Clutton finds a canny use for some of the new flora…
April is a month positively brimming with anticipation. These first light evenings and touches of warmth do more than hint at a lengthy spring and summer to be spent outside sipping glasses of cold white wine. They make that seem like a slam-dunk dead cert. Which is why over the next few weeks I'm going to be building my summertime cookery anticipation to the max by making a stash of flower and herb vinegars.
Last year I did some similar early-Spring prep with flower and herb butters. Little cling-filmed rolls of flavour that could be stirred into or melted over so many dishes. All spring and summer long they were there waiting in the fridge or freezer to be put to speedy and efficient use. These flavoured vinegars should prove to be even more versatile to cook with and are certainly going to be even easier to prepare.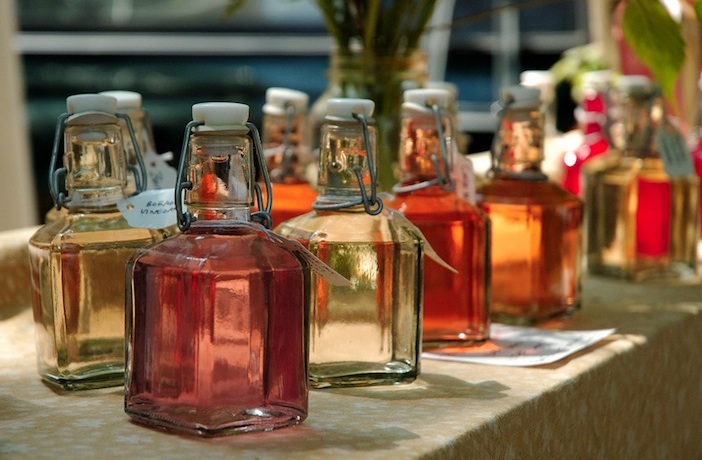 Vinegar is often under-rated as an ingredient. Not so with balsamic which got rather over-rated there for a while as it was slugged and glugged over pretty much anything. There are some cracking Jerez sherry vinegars. Raspberry vinegars – the traditional drizzle over Yorkshire pudding – are still around. And that's pretty much where the flavour repertoire ends these days but even a quick look at a few old cookery books tells a different story.
Through the 1800s it was common for them to include recipes for all kinds of vinegars – horseradish, sage, chilli, garlic, dandelion. It's a long long list. In all honesty those recipes are mainly for actually making your own vinegar from scratch not just flavouring it. A bridge too far even for me. But I love the idea that's at the core of it – creating your own a range of herb and flower vinegars that will enhance your cooking. It's just that this way round they're done and ready to use after only a few weeks of infusing the vinegar.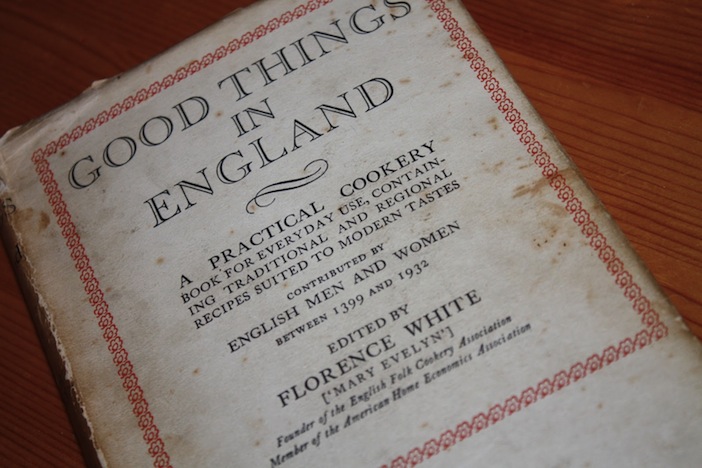 Florence White wrote in her 1930's cookery book 'Good Things in England': "Think what a poem a salad might be if dressed with primrose vinegar". It's hard to ignore the romance of that sentence or idea. And it's not only primroses that can create salad dressing poetry. Think too about being able to make your dressing with a tarragon, rosemary or chive flower vinegar. About marinading meats with sage or nasturtium vinegar. A plate of asparagus becomes Keats-esque with an elderflower hollandaise.
Small bottles are best to use for this. That way you can reasonably have a stock of half a dozen or so without worrying about any of them going a bit funny. Part of the appeal is being able to call on differing flavours through the summer months. A 250ml swing-top bottle works well. Sterilise them thoroughly before you start by filling with boiling water and then sitting them on their side in a lowish oven until all the water droplets have evaporated.
Use a couple of healthy herb sprigs per bottle. Wash them first and also rub them slightly to get the oils going. Then you simply push the herbs inside the bottles and fill them up with vinegar. Go for a good, mild white wine vinegar. With a stronger malt or red wine you won't really get the full flavours of the herbs coming through. Seal the bottles and leave them for 2-3 weeks. Then strain them out, discard the herbs, pop a fresh sprig inside the bottle, and pour the now-flavoured vinegar back in. Leave for another week before starting to use. Tarragon, sage, rosemary, mint or basil all work brilliantly.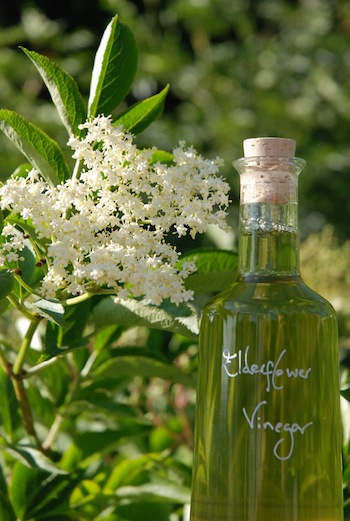 It may be a touch early to be thinking about flowers but like I said, April is all about the build-up. Why not look forward to being able to use beautiful, perky (obviously pesticide-free) blooms in the same way as the herbs. There's primrose vinegar as Florence said, but also nasturtium, lavender or chive flower. Robert May wrote in the 1660s about making rose or elderflower vinegar. For the latter of those be sure to wash the flower heads thoroughly before using and break them into smaller sprigs. A small handful of heads will suffice for each bottle done in exactly the same way as above. It's even more important to use a mild vinegar with the flowers. Maybe even a rice vinegar.
These herb and flower vinegars tick so many boxes – they're satisfying to do, don't take ages, look lovely, and will come in mighty handy. They've got 'a good job for the Easter Bank Holiday weekend' written all over them. That's something else about April to look forward to. Easter is absolutely one of the best festivals of the year for food. In my Easter there will be (for this year as for last and hopefully next year too – no need to mess with what works) hot cross buns, slow-roasted shoulder of honeyed lamb, mint sauce, and a bread and butter style pudding with the excess buns. Happy Easter, indeed.